Vitamins, supplements and medicinal plants for kidney disease
Are supplements in kidney failure recommended?
Renal failure is a progressive disease of the kidneys, whose treatment entails the need to restrict a large amount of food, especially in advanced stages of the disease.
Due to strong dietary restrictions, patients with chronic kidney failure can not get enough vitamins from the diet and should be supplemented.
Patients and family members should know that there are a number of foods and nutritional supplements that can help improve the quality of life and progression of the disease.
What supplements are suitable for kidney failure?

Nutritional supplements are needed in the diet for chronic kidney disease (CKD)
The nutritional treatment of chronic kidney disease consists of:
Vitamin supplements, which are suitable for the type of vitamins they contain, the amount, and also the absence of minerals to be restricted (sodium, phosphorus, potassium, aluminum)
Plant and food supplements that can improve kidney disease
Supplements against cancer, in case of kidney failure occurring during the treatment of cancer
Very important: Any remedy or medicinal plant must be approved by the physician before use.
What supplements in kidney failure are needed?
Among the nutrients recommended in patients with chronic renal failure, because they can not be obtained from the diet, we have: vitamin C and water-soluble vitamins such as thiamine, riboflavin, pantothenic acid, folic acid (in the form of 5- Methyl-tetrahydrofolate), vitamin B12 (in the form of methyl cobalabine) and niacin.
Folic acid and vitamin B12 are especially advisable when you are undergoing cancer treatments or other pharmacological treatments that affect the renewal of these vitamins. It is important to administer these two vitamins in their "methyl" or "methylated" form.
Vitamin D is another vitamin to be given even if you take the sun, because part of its metabolism, which passes in the kidneys, will be affected due to kidney failure.

Main supplements, medicinal plants, vitamins, foods and natural remedies for the treatment of chronic renal failure. Consult a physician.
Vitamin needs in patients with chronic renal failure
When do you start giving supplements? When the patient with kidney disease has to start to decrease potassium, it is convenient to use these supplements, since most vitamins are lost by soaking and cooking, or are not obtained from the diet by restricting fruits and vegetables.
Depending on the professional, different doses of vitamins can be prescribed, depending on what the doctor considers most appropriate. The minimum requirements for kidney patient vitamins are as follows:
Folic acid: 1 mg / day
Pyridoxine: 10-20 mg / day
Vitamin C: 60 mg / day
Vitamin D: Supplemental depending on the results of blood levels of calcium, phosphorus and parathormone levels (PTH)
Vitamin supplements for kidney failure
There are supplements in the market specially designed for patients with chronic renal failure. These are the ones that control the amount of protein, sodium, potassium and magnesium they contain. Among these are: Nephrovit, Renamil, Suplena, Renapro (pre-dialysis) and Nepro, Renergy, Renilon (dialysis).
Most nutritional preparations, such as milkshakes, powders or protein sachets, are only given in advanced disease, when through diet it is not possible to provide adequate protein, or to control minerals adequately.
Medicinal plant infusions for chronic renal failure
In kidney failure the use of infusions is NOT desirable, and in addition, many plants are contraindicated. For example, the use of horsetail, horse chestnut, or other strong diuretics that directly stimulate the kidneys is not appropriate.
Also infusions or licorice candies, with a dangerous hypertensive effect, or other remedies such as cascara sagrada, or any type of essential oil, are not suitable.
Accepting these important limitations, it is not necessary to give up the use of other treatments that help improve the quality of life and kidney disease.
Natural remedies with medicinal plants for chronic kidney disease
There are a number of medicinal plants and supplements with renoprotective properties (they protect the renal function), that may be advisable in the diet for chronic renal failure.
These include:
Ground Seeds: In a study of patients with renal disease on hemodialysis, the daily administration of 30 g of sesame seeds, squash seeds and flax seedlings, in amounts of 6 g / 6 g and 18 g respectively, improved levels of inflammation, cholesterol and healthy fats.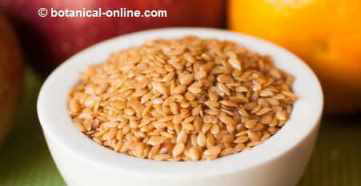 Photo of flax seeds
Flax seeds: In several studies, supplementation with flax meal (ground flax seeds) has been beneficial for patients with hemodialysis. Lignans, phytosterols and omega3 of these seeds may be some of the plant's protective components for kidney function.
Turmeric: It has renoprotective properties, helps preserve renal function, decreases oxidative stress, increases antioxidant levels such as glutathione, and has antiinflammatory properties.
You should combine it with a pinch of black pepper to increase its absorption.
Supplements containing at least 4080mg of curcuminoids (active ingredient of turmeric). In cancer treatments, the doses used are supplements of 200600 mg of curcuminoids (Consult your doctor)
Proanthocyanidins: There are clinical studies showing a significant improvement in the biochemical values ​​of patients with CKD supplemented with proantiocyanidins.
Resveratrol: Resveratrol extract supplements have shown properties to improve kidney function.
Rosemary: For its content in ursolic acid with hepatoprotective, antiinflammatory and anticancer properties. (Use a pinch of aromatic herbs in food if there is no severe restriction of potassium)
Ginger: Wint antiinflammatory and anticancerous properties. Take in food or infusions. Supplements with shoagols and gingerols (Consult your doctor)
Lipoic acid: It stimulates the body's natural antioxidants, indirect precursor of potent antioxidants like glutathione. (Supplements of lipoic acid in R or racemic form)
How to improve chronic kidney disease?
Consult with the physician about the suitability of previous treatments and supplements, and use only those that are most appropriate. They offer you an excellent option to improve the quality of life and progression of kidney disease.
The basis of treatment for renal failure should be an adequate diet, which must be performed by a clinical or hospital nutritionist, an expert in this field.
To facilitate some of this information, Botanical-online has compiled a list of recommended foods and an example of a weekly menu for chronic kidney disease. You can obtain them in the following links:
*More information:
– How to eliminate phosphorus in chronic kidney disease
– How to eliminate potassium in food
– Proteins in chronic kidney disease
– List of good and bad food for chronic kidney disease
– How much can you drink in chronic kidney failure?


More information on kidney disease diet guide an other kidney diseases.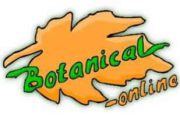 Written by
Editorial
Botanical-online team in charge of content writing