Food that contains a lot of zinc
LIST OF ZINC RICH FOODS
What foods are richer in zinc?
Zinc is an essential mineral involved in many metabolic processes because it constitutes a large group of enzymes. It is necessary for the growth of children, for reproduction and fertility, for prostate problems, to increase defenses, and for the senses of smell and taste.
Generally the diet is sufficient to get the daily requirements of this mineral, since it is a micronutrient.
How much is too much or too little zinc?
Below is the list of foods rich in zinc, both in an animal or a vegetarian diet.
As reference values, one can choose, for example, the daily recommendations of zinc, which are 15 mg for an adult.
Animal foods with a lot of zinc
Among zinc foods we will highlight:
Protein foods of animal origin are the richest in zinc, such as meats, fish, eggs, and dairy. Of these, oysters stand out, which are the richest food in this mineral.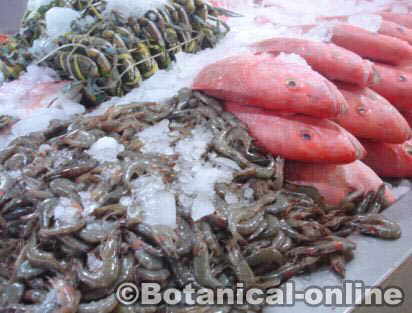 Photo of marine food. Seafood is the food richest in zinc, and to it this mineral owes its popularity as an aphrodisiac food
Oysters,
Clams and shellfish in general
Animal liver
Meat and poultry
Cheese
Food of plant origin with a lot of zinc
Plant foods provide smaller amounts of zinc than animal products.
The overall diet and consistency in consuming foods rich in zinc in a long time guarantees good levels of this mineral in the body.
Other plant foods rich in zinc: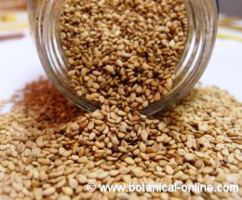 Photo of sesame. The seeds are very rich in zinc
Dry fruit: Dry apricots, raisins, kampyo (a type of squash)
Whole grains: oat flakes, brown rice and other whole grains such as oats, millet, rye, etc.
Vegetables (highest to lowest content per 100g): bamboo shoots, endive, broccoli, pumpkins, cauliflower, asparagus, okras, arugula, Brussels sprouts, tomato sauce, sweet potato, potatoes
Fruits: figs, banana, carambola, oranges, persimmons, passion fruit
Among the richest foods in this mineral is, besides seafood: cheeses, eggs, milk, legumes (especially beans, soy, tofu and peas) and nuts such as pistachios.
List with the zinc content of food
In the following table you can see the zinc content per 100 gr.:
Food

Content zinc

in mg per 100g.

Mollusks, oysters

60

Crustaceans

7

Aromatic herbs, garlic

6

Chicken and poultry meat

5

Seeds of sesame and pumpkin seeds

(Without salt and without frying)

6

Cheese

4

Nuts, pistachios, hazelnuts, almonds

4

Oats meal

3,5

Whole pasta

3

Coconut pulp

2

Non-whole pasta

1,4

Egg

1,2

Blue fish, salmon

1

White rice

1

Soy beans

1

Dry fruit, dry apricots

1

Milk

1

Vegetables
0,5-1,3
Fresh fruits
0,5 o inferior
Attention! The zinc content is expressed per 100g. Therefore, the ration of each food must be taken into account. Although vegetables and nuts provide less zinc, they are consumed in doses of 400g per day.
Do vegetarians may have zinc deficiency?
Vegetarian diets generally do not present zinc deficiency, either by the inclusion of dairy products and eggs, or by the low requirements of this nutrient.
After the products of animal origin, vegetarian foods richer in zinc per 100g. are aromatic herbs and spices, such as thyme, mustard, coriander, cumin, turmeric, etc., although the amount of food that is taken does not constitute a significant zinc contribution.


More information on zinc.
MINERALS
MACROELEMENTS
MICROELEMENTS
Calcium, chlorine, phosphorus, magnesium, sodium, potassium
Copper, chromium, fluoride, iron, manganese, molybdenum, selenium, iodine, zinc.
This article was endorsed by
Elisenda Carballido
- Dietitian nutritionist. Postgraduate in Phytotherapy and master in Nutrition and Metabolism.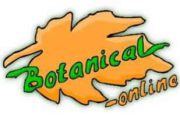 Written by
Editorial
Botanical-online team in charge of content writing