This article was endorsed by
Julián Masats
- Technical agricultural engineer specialized in horticulture and gardening.
Heather family

The heather family – ericaceae- includes about 200 species of plants scattered throughout the world. They are mainly bushes or little trees.
Some of them, as the azaleas, have a very big importance in gardening.
Other, as the Rhododendrons, besides being used as medicinal plants in spite of their toxic components, play a fundamental part as protectors of the erosion in most of the mountains of the world except in Australia or África, by being located in superior heights to 2000 m.
Erica Rubrocalyx

Leaves (1): simple, generally perennial, without stipules.
Stems (2): Ligneous.
Flowers: With radial symmetry.
Calyx (3): 4-6 free sepals.
Corolla (4): 4- 5 joined petals, tubullar- shaped.
Stamens: Generally with the double length of sepals, with anthers inverted.
Ovary: superior, only in Vaccinium is inferior.
Style: 1
Fruit: Capsule.. and Sometimes a berry
Genera
The most remarkable ones are the following:
ARBUTUS
DABOECIA
LOISELEURIA
PHYLLODOCE
VACCINIUM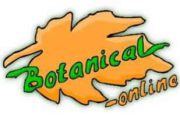 Written by
Editorial
Botanical-online team in charge of content writing