(Trigonella foenum-graecum)
What are fenugreek seeds?
Fenugreek seeds are square and yellow or brown small seeds from fenugreek plant (Trigonella foenum – graecum), used mainly in Indian, Middle Eastern and North African cuisine.
They have a peculiar bitter taste, often displeasing in the West.
Historically, remains of fenugreek have been found in ancient Egyptian tombs, showing that it was used had by ancient Mediterranean cultures. However, due to its unique taste, this species has fallen into disuse in the West.
The main application of this seed lies probably in its medicinal virtues. Its components are used in herbal medicine, and we can find these seeds in health food stores.
* More information: Uses of fenugreek in gastronomy.
Nutritional value of fenugreek seeds
These are the main edible benefits of fenugreek seeds:
Fenugreek seeds medicinal properties
The main medicinal properties of fenugreek seeds are: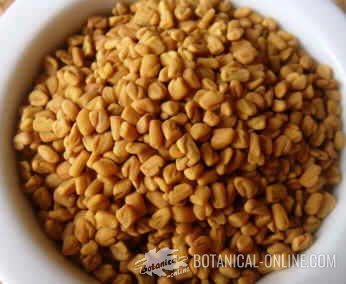 Grains of fenugreek
(More information: see Fenugreek Medicinal Properties in the listing above).
Where to buy fenugreek seeds?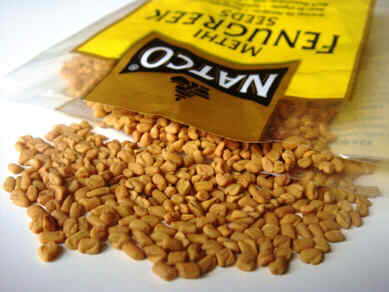 A bag of fenugreek such as it is generally sold
Fenugreek seeds are an aromatic spice hard to find in supermarkets in the West because it is not usually consumed in the diet.

Generally, we can find fenugreek seeds in Hindu and Oriental supermarkets, and herbalists.

Stores of spices in bulk. In these establishments, we can also find curry, a popular spice mix that contains ingredients as fenugreek.

Because it is used in the sports world, it is possible that the sports supplement stores sell this type of supplement for bodybuilding.

On the internet you can also purchase these seeds. In this case, we must look for online shops that provide us this product.
Where to buy fenugreek supplements and leaves?
In pharmacies you can bye fenugreek supplements. In this case, and because of its many names, the most effective is to ask for a supplement with its scientific name: Trigonella foenum graecum.

Fenugreek leaves are also consumed, although in this case it will be difficult to find them out of the countries where this plant is grown (mainly India, Middle East and Morocco). In these countries, we can consume in oriental restaurants alu methi traditional dish, made with steamed fenugreek leaves .
How to preserve fenugreek seeds?
Fenugreek should be kept in a tightly sealed glass jar in a cool, dry place, away from light. Whole seeds preserve their flavor for more than two years. Instead, fenugreek meal (ground seeds) may lose their aroma and properties in 10 months.

More information on fenugreek.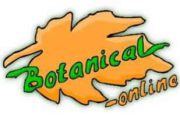 Written by
Editorial
Botanical-online team in charge of content writing