Herbal treatment for baldness
Phytotherapy: Herbal remedies for baldness
In case of experiencing hair loss, you should visit a dermatologist who will look for the actual or potential causes of your hair loss.
The main function of phytotherapy in the treatment of hair loss will be to use some herbal remedies with the following purposes:
Plants that inhibit enzymes which transform testosterone into dihydrotestosterone responsible for cases of androgenic alopecia.
Plants that help overcome emotional problems, reassuring the individual to more balanced emotional states, avoiding stress and anxiety that can be responsible for hair loss.
Plants that provide those vitamins and minerals necessary for healthy hair.
Internal use preparations to treat baldness
Among all the plants that can be used to stop hair falling, we can point out the following: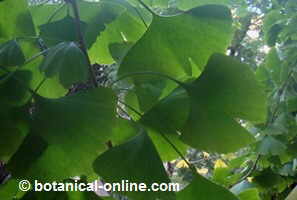 Evening primrose (Oenothera biennis) The use of evening primrose oil, for its ability to improve circulation, can provide assistance in case of hair loss related to a lack of blood supply to the hair follicle. (Take three capsules of 1000 mg a day split into 3 doses.)
Ginkgo (Ginkgo biloba) Hair loss often occurs due to lack of blood supply. Ingesting about 120 mg per day of extract of Ginkgo divided into three portions, can increase the blood flow to the hair follicle in order to halt or slow alopecia.
Dwarf palmetto = saw palmetto (Serenoa repens) this plant inhibits the enzymes which transform testosterone into dihydrotestosterone responsible for cases of androgenic alopecia.
Horsetail (Equisetum arvense) for its silica content, horsetail is adequate to keep hair in good condition. (Infusion of a spoonful of dried plant per cup of water. Take one cup a day)
Watercress (Nasturtium officinale) Watercress has been traditionally considered one of the best remedies for hair loss. Antialopecic properties of watercress are due to the presence of zinc and biotin, two components that have proven very effective in maintaining the hair. Therefore they take part of many shampoos and other products to keep your hair in good condition. It contains iron, copper, zinc, silica, pyridoxine (B6 Vitamin) or biotin (B7 Vitamin). The deficiency of these components can cause alopecia. (Crush some leaves of watercress and make friction on the scalp

Green tea infussion with tea leaves

Tea (Camellia sinensis) Like horsetail, for its silica content, green tea is adequate to keep hair in good condition. (Infusion of a spoonful of dried plant per cup of water. Take one cup a day)
Dandelion (Taraxacum officinale) for its richness in iron, dandelion leaves help maintain good health of our hair. (Eat fresh leaves in salad)
Milk thistle (Silybum marianum). The tender leaves of milk thistle, such as dandelion leaves, are highly recommended edible wild plants which are underused. They are also very reach in iron (Eat tender fresh leaves in salad)
Hibiscus (Hibiscus sp.) (Tea with a teaspoon of dried petals in glass of water. Take a couple of cups a day)
Black currant (Ribes nigrum) Many problems of lack of growth or hair loss are because, over the years, the capillaries that supply blood to the hair follicle become obstructed, offering them fewer nutrients. Black currants contain many antioxidant properties that can prevent blood vessels degeneration contributing to keep them healthier (Eat fresh fruits)
Even better, taking preparations from the fruit of black currants can also stop or prevent hair loss. (Fluid extract, syrup or tincture of black currant according to the terms of the patient information leaflet. For sale in pharmacies or herbalists')
Black currant seed oil is also very suitable because it is very rich in Omega-6. (The usual dose is about 500 mg daily)
How to prevent baldness
External use preparations to massage your hair.
Among all the suitable curative herbs, we can point out the following:
Basil (Ocimum basilicum) To strengthen the hair and protect it from falling (Rub your scalp with the liquid from the infusion of dried leaves).

Basil leaves

Linden tree (Tilia sp) loaded infusion with flowers of this plant added to water that we must rinse hair after application of a natural shampoo.
Rosemary (Rosmarinus officinalis) Rubbing your scalp with the liquid resulting from mixing one part rosemary oil with two parts almond oil helps improve circulation in the scalp and encourages hair growth.
Sweet bay (Laurus nobilis) It seems that it exerts a regenerating effect on scalp, together with a big efficiency to fight dandruff and seborrhea and some other disturbances related with hair fall. So, it can help preventing baldness or delaying it. (Massages with the essential oil on the scalp before going to bed and in the morning may be advantageous)
Licorice (Glycyrrhiza glabra) Licorice helps preserve the hair by inhibiting the formation of the hormone dihydrotestosterone. (Make a decoction with a piece of licorice. Cool and add the liquid to your regular shampoo)
Fenugreek: (Trigonella foenum-graecum) The external application of fenugreek on hair is used to prevent and treat baldness or hair loss. Fenugreek contains substances with anti-inflammatory and vasodilating properties favoring capillaries irrigation and hair nutrition: flavonoids (luteolin, kaempferol, quercetin, rutin), acetylcholine, arginine and minerals (potassium, calcium). A fenugreek and oil mask will nourish your hair and will provide you a better looking shiny hair
Nettle: (Urtica dioica) It has been tested its regenerating power for hair-skin, as well as its capacity to fight dandruff and seborrhea and other disorders related with hair loss. Because of this, although it can not be considered a miraculous elixir against baldness, it can help prevent it or, at least, delay it. (Maceration of 100 g of nettle and 100 g of rosemary in 1 liter of dried anise for 15 days. Rub your scalp in the morning and before bedtime)
Birch (Betula alba) Leaves of birch possess anti-alopecic properties suitable for preventing or stopping hair loss. (Decoction of 4 tablespoons of dried leaves per liter of water. Rub your scalp in the morning, after getting up, and before bedtime.)
Sage (Salvia officinalis) An infusion of sage leaves, mixed with rosemary and thyme leaves, gives your hair strength and shine. (You can also add a couple of teaspoons of sage tincture to your usual shampoo. It can be bought in pharmacies or health drugstores)
Gentian: (Gentiana lutea) Due to its high zinc content, gentian becomes part of the composition of many preparations to prevent hair loss. This same component can help prevent the onset of dandruff.
Flax (Linum usitatissium) To stop hair loss, a lotion can be made by means of diluting flaxseed oil in the same proportion with water (Rub your scalp with it daily)
Lavender (Lavandula officinalis, Lavandula latifolia) Rubbing the scalp nightly with a few drops of essential oil diluted in olive oil helps to relax the hair follicle and increase blood flow to the area, which may help in the prevention of alopecia.
Lavender cotton: (Santolina chamaecyparissus) It is very suitable to reinforce hair and to make it fairer) (Wash your hair with the decoction of 60 grams of flowers per liter of water)
* Related information: hair remedies


More information about baldness
This article was endorsed by
Elisenda Carballido
- Dietitian nutritionist. Postgraduate in Phytotherapy and master in Nutrition and Metabolism.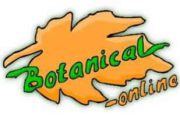 Written by
Editorial
Botanical-online team in charge of content writing