Essential oils to take care of hair health

The scalp contains a series of glands that provide body fats necessary for the proper maintenance of hair. Thus, for example, an excessive production of the sebaceous glands will be responsible for the formation of excessively greasy or seborrheic hair.
Greasy hair combined with dandruff can seriously weaken the health of our hair and be responsible for baldness.
Hair may appear dull, brittle with split ends. Its growth may be insufficient. All this as a result of the aggressions to which it is continuously subjected (dyes, perms, stretching, excessive washing with inappropriate shampoos, too continuous exposure to the sun, improper diet, stress, etc.)
Essential oils are very suitable for hair treatment. In its composition they contain a series of principles that are capable of restoring the normal conditions of the hair, restoring its health or preventing the appearance of numerous anomalies.
How are essential oils used for your hair?
The way to apply them is through lotions or shampoos. Lotions are usually made with an essential oil diluted in an alcoholic base (usually alcohol or vodka) or in a base oil.
The oil is applied to the scalp by rubbing gently with the fingers until it is soaked. Subsequently, the head is usually covered with a towel for one or two hours for the product to act. Shampoos with essential oils are made up of a neutral or mild shampoo to which a few drops of essential oil are usually added. To wash the hair, it is advisable not to wet the head too much before applying it. It is enough to moisten the hair and apply the shampoo, leaving it to act for about 5 minutes. Subsequently, the head is rinsed with plenty of water.
To finish cleaning the scalp well and, in order to maintain its proper pH, a final rinse is usually applied with water in which apple cider vinegar is dissolved.
Main essential oils for the hair
The main essential oils for hair care and maintenance are: tea tree essential oil, lavender essential oil, chamomile essential oil and rosemary essential oil. Other essential oils suitable for hair are:
Lemon essential oil
Thyme essential oil
Lemongrass essential oil
Citronella essential oil
Main hair diseases treated with essential oils
Among all of them we can mention the following:
* Related information: Essential oils for dry hair / Essential oils for oily or seborrhea hair / Essential oils for baldness or hair loss / Essential oils for dandruff / Essential oils for hair growth


More information on hair
This article was endorsed by
Vicente Martínez Centelles
- Founder of the web and director. Teacher of natural sciences, expert in plants, natural remedies and botanical photography.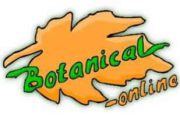 Written by
Editorial
Botanical-online team in charge of content writing