Eucalyptus essential oil benefits
Characteristics of eucalyptus essential oil (Eucalyptus globulus)

It is native to Australia and Tasmania, where more than 300 species of the genus Eucalyptus can be found.
Due to its rapid growth, it can be found cultivated in many regions of the world for the production of wood, the manufacture of paper pulp and obtaining essential oil.
Eucalyptus leaves are rich in essential oils that are used in aromatherapy.
Fragrance profile: They are colorless oils that turn yellowish. Smell of camphor and wood.
Properties of eucalyptus oil
Recognized as a very powerful antiseptic and decongestant. Use on the stove where there are sick people.
The main component that gives it these properties is cineole, also called eucalyptol, which is, at the same time, the most abundant component of essential oil, and the one that provides its antiseptic properties.
Main uses of eucalyptus oil
Beneficial for skin care in case of bites, herpes, burns and as an insect repellent.
It can be used for the treatment of the respiratory tract by inhalations in the treatment of influenza, cold, bronchitis, sinusitis, pharyngitis, asthma, etc.
For the treatment of pain it is suitable in case of muscle pain, muscle strains or arthritis.
They are used in the manufacture of soap, insecticide products, detergents, and waxes for wood or parquet washing products.
The pharmaceutical industry makes products for the treatment of pain, toothpaste, cough syrups. It is also used to flavor many medicines and foods.
Toxicity: Very toxic if swallowed. NON-toxic in external use when diluted, although it is irritating to the skin.
More information about eucalyptus
* Related information: How to use essential oils


More information on essential oils
This article was endorsed by
Montserrat Enrich
- Journalist specializing in edible wild plants and plant uses.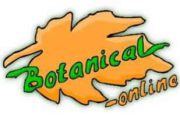 Written by
Editorial
Botanical-online team in charge of content writing