…
Main types of plants rich in essential oils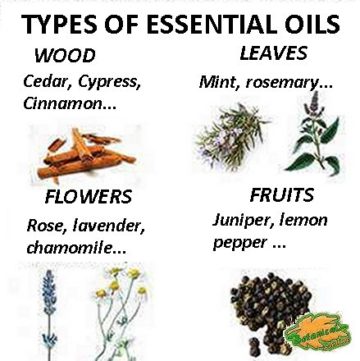 Among the plants that contain more essential oils are those that belong to the mint family (Labiatae), within which we have aromatic plants as interesting as sage, rosemary, mint, etc.
The members of this family  are very important plants in Mediterranean vegetation, widely known and studied for their role as aromatic herbs in the kitchen.
Citrus  plants are rich in essential oils
Other families, such as Rutaceae, are rich in essential oils, especially the Citrus genus to which citrus fruits such as orange, lemon or bergamot belong.
Mirtaceae  family members contain a lot of essential oils
Mirtaceae family is also a producer of essential oils. Eucalyptus, guava, allspice and clove belong to this family.
Main types of essential oils
The following table shows the parts of the plants where the essential oils and some essential oils that correspond to each of the parts can appear:
Table of types of essential oils according to where they are extracted
Part of the plant that contains them
Examples of essential oils

Roots

Vetiver and Ginger

Resin

Incense, Myrrh

Wood

Sandalwood, Cedar, Camphor, Cypress, Cinnamon

Leaves

Geranium, Rosemary, Mint, Tea tree, Patchouli, Lemongrass, Melissa, Sage, Tarragon, Citronella, Cajeput

Flowers

Lavender, Roses, Jasmine, Clove, Oregano, Thyme, Chamomile, Ylang-ylang, Marjoram

Fruits

Orange, Lemon, Grapefruit, Green Anise, Fennel, Bergamot

Berries

Juniper, Black Pepper
*Información relacionada:


More information on essential oils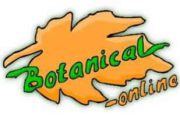 Written by
Editorial
Botanical-online team in charge of content writing