Properties of marjoram in aromatherapy
MEDICINAL PROPERTIES OF MARJORAM ESSENTIAL OIL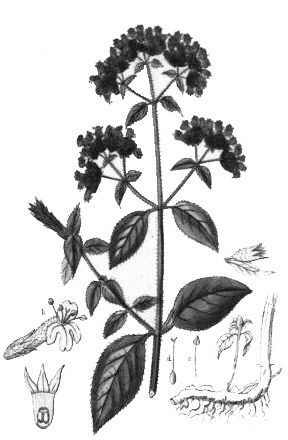 What is marjoram essential oil?
The essential oil of marjoram is obtained by steam distillation of the inflorescences of marjoram.
This substance contains terpinenes, thymol, carvacrol, terpineol, sabinenes, caryophyllene, linalool, pinene, geraniol, citral and eugenol, flavonoids and hydroquinone.
Properties of marjoram essential oil
It is used in aromatherapy for the following properties:
Remedies with marjoram essential oil
– Essential oils are concentrated aromatic substances, the essence of the plant.
– These aromatic components can be irritating to the skin when the recommended amount is exceeded, so it is important to use few drops of fragrance whenever we use this type of remedies (up to 5 drops).
– Also, the aromatic components have different properties. However, an overdose of essential oil can produce undesirable effects. Marjoram may produce headache, drowsiness, dizziness or muscle spasms.
– Ingestion of essential oil can lead to intoxication.
Preparations with marjoram essential oil
Marjoram fragrance can be combined with:
Lavender essential oil: Especially for preparing relaxing baths. Prepare a relaxing environment and add a few drops in the warm bath. This combination is relaxing but without the sweet notes provided by another herbal medicine, so it may be more suitable for men.
Essential oil of ginger: it is combined with majorana to obtain fragrances. You add a few drops of each essence in an almond cream and it is used in massages. Ginger warms the body, while majorana is used to be the favorite fragrance of the goddess Aphrodite.
Essential oil of rosemary: this essential oil is similar to that of eucalyptus because it shares its content in eucalyptol. We can combine rosemary essential oil with marjoram to obtain expectorant properties. However, rosemary is contraindicated in people with hypertension. Add a few drops of each fragrance (up to 5 drops in total) into a skin cream.
Caution: pregnant or nursing women and children under 6 years should not take remedies with essential oils. These essences contain aromatic substances in very high doses, which could have undesirable effects. Read the Contraindications of marjoram in the above list.


More information on other essential oils and marjoram
This article was endorsed by
Montserrat Enrich
- Journalist specializing in edible wild plants and plant uses.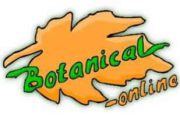 Written by
Editorial
Botanical-online team in charge of content writing