(Origanum majorana = Majorana hortensis)
HOW TO GROW MARJORAM
How is marjoram plant like?
Marjoram (Origanum majorana) is a perennial plant of the Lamiaceae family. It belongs to the same botanical genus as oregano, and formerly, these two plants were considered to be the same species.
Lamiaceae plants are characterized by having essential oils in all parts of the plant, so they give off a pleasant fragrance even when they are not in bloom.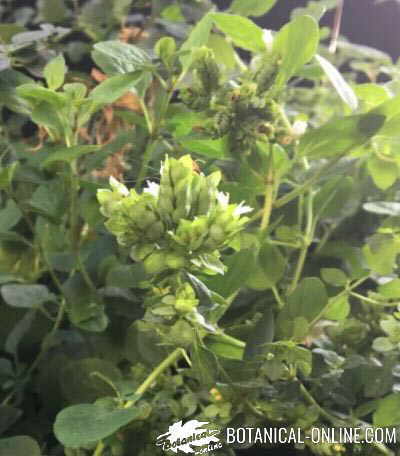 Photo of marjoram with its characteristic flower
In English, Origanum majorana is known as marjoram, knotted majoram or sweet majoram.
The plant of the marjoram is relatively large, being able to reach dimensions of 30-50cm. wide and 40-60cm. heigh
Stems are erect, quadrangular, and branched in several woody branches.
Leaves are opposite, whole, oval, tomentose and petiolated.
Flowers, grouped in terminal bouquets, are small, sessile, short pedunculated and located on four tomentose bracts.
Fruits are quadrangular achenes, bearing inside their tiny brown seeds.
Marjoram weather requirements
Marjoram is suitable for growing on the balcony, terrace or home garden . It is a very aromatic plant and, when the weather is favorable, it does not need too much care.
Marjoram is a plant native to India and the Middle East (Persia).

Naturalized throughout the Mediterranean region.

Adapted to cold and warm temperate climates. Slightly resistant to drought, but it does not tolerate very warm climates.

It grows in full sun, although it prefers in semishade.

Optimal temperature between 1022ºC, up to 5ºC. Sensitive to frost.

Annual rainfall: 1,200mm.
Marjoram needed soil
The cultivation of majorana requires deep and fertile soils.

Calcareoussandy soil, well drained. It does not tolerate clay soils, it is sensitive to persistent moisture and cold.

Soil with neutral or slightly basic pH.

It responds very well to being fertilized with compost, organic fertilizers, humus or fermented manure.

Sensitive to salinity.
Marjoram irrigation
– Medium irrigation, keep the soil moist (low or medium humidity).
– Water periodically every 2-4 days, spacing more during the cold months.

Photo cultivation of marjoram, still without flowering, of a commercializing company of aromatic herbs.
Propagation of marjoram
Marjoram can be reproduced by seeds and cuttings.
PROPAGATION BY SEEDS
– Germination must take place at the end of winter, between January and February.
– Sow in spring, between April and May, when the climate is more temperate (minimum temperatures of 8ºC). Do it on warm bed on well-manured soil.
PROPAGATION BY CUTTINGS
– Choose an adult marjoram plant.
– In mid-summer, cut a branch 10-15 centimeters in length. Place in a propagator until it roots.
– In October, transplant in well-fertilized soil.
Explotation of marjoram
Leaves: Because this plant possesses essential oils throughout the plant, the leaves are used, fresh or dried, to season the dishes. Marjoram is part of some blends of spices such as Bouquet garni

Flowers: Flowers of this plant are very appreciated among the aromatic flowers. They are used to aromatize different types of culinary preparations and aromatherapy.

Essential oil: it is used in perfumery and liquor industry.


More information on marjoram.
This article was endorsed by
Julián Masats
- Technical agricultural engineer specialized in horticulture and gardening.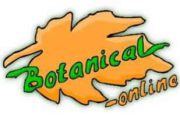 Written by
Editorial
Botanical-online team in charge of content writing