Supplements for Chronic Obstructive Pulmonary Disease
Remedies for inflammation
Omega 3: Omega 3 fats have antiinflammatory and vasodilatory effects that reduce inflammation and pulmonary hypertension. These effects improve the availability of oxygen in cells.
Fish oils: Fish oils are rich in Omega 3, Vitamin A and Vitamin D. It has antiinflammatory and antioxidant properties. (Take 4 to 8 beads of cod liver oil per day, at meals). Do not exceed the prescribed dose.
Evening primrose oil: supplement rich in Omega 3, with prominent antiinflammatory properties. It helps to solve problems of constipation. (Take from 1,500 to 2,000mg of evening primrose oil per day).
* More information: Food rich in Omega 3
Antioxidant supplements for COPD
Antioxidant supplements are very necessary to prevent degradation of Omega 3 fats in the body, which are subject to high concentrations of oxygen.
Antioxidants prevent inflammation damage and protect cell walls.
Vitamin E: protects the cell membranes and exerts an antiinflammatory effect on them. (Take 1500 IU of vitamin E daily. After one week, reduce to 1000 IU daily).
Pollen: rich in betacarotene and essential amino acids that reinforce the state of the organism. It also has antibacterial qualities against respiratory infections. (Take 4 teaspoonfuls daily, in yogurts, smoothies or juices)

Wheat germ

Wheat germ: Wheat germ is rich in vitamin E and contains Omega 3 and essential fatty acids. (Take 1 teaspoon at each meal).
Vitamin A and betacarotenes (provitamin A): They protect cells and stabilize cell membranes, protecting them from damage caused by inflammation. Scientific studies have shown the effectiveness of retinoic acid (derived from vitamin A) to treat lung diseases.
Selenium: possesses antioxidant properties, repairs damaged tissues and enhances the immune system.
Supplements for bones and muscles
Calcium: main mineral constituent of the bones. People with COPD may have an increased risk of osteoporosis due to poor physical activity and medication with corticosteroids. It is recommended to take along with vitamin D and magnesium. (Take 250mg of calcium, three times a day).
Vitamin D: Vitamin D increases the absorption of calcium and helps it to be fixed in the bone tissue avoiding osteoporosis. Scientific studies have shown that patients with COPD have vitamin D deficiencies. The causes of these low levels may be: poor physical activity, low sun exposure, anorexia or poor diet. Corticosteroids (medication) have decalcifying effects on bones.
Magnesium: second mineral constituent of bone, after calcium. It is a basifying mineral that prevents bone decalcification. Magnesium supplements are recommended to prevent osteoporosis, but also to strengthen the respiratory muscles and combat fatigue. (Take supplements of 375500mg twice daily).
Spirulina: is rich in magnesium, vitamin D and trace elements that help combat fatigue. Bone mineral and vitamin supplements are given to counterbalance the bone decalcifying effects of corticosteroid medication. (Take 6 capsules of 200mg per day).
Phosphorus: Phosphorus is an essential mineral to prevent fatigue as an energy substrate for cells (in the form of ATP). Allows the contraction of the diaphragm and improves breathing.
Protein supplements for COPD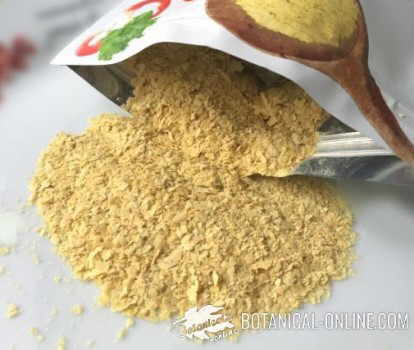 Brewer's yeast
Brewer's yeast: It is rich in proteins of high biological value. It can be administered as a supplement to prevent protein malnutrition, and always accompany a proper diet. If the person has an inadequate food intake, seek medical advice. (Take 2 tablespoons of dessert at each meal).
Branched amino acids: Scientific studies have shown the benefits of glutamine and arginine in these patients. Glutamine is consumed by the muscles during breathing, and the needs increase with the effort of the lungs to breathe.
Arginine is involved in healing processes and has valuable vasodilatory effects to prevent pulmonary hypertension, as it is a precursor of nitric oxide (pulmonary vasodilator gas).
Antibiotic supplements for COPD
Nutritional supplements
Some supplements may help treat COPD.
A SUMMARY OF SUPPLEMENTS FOR COPD

– Supplements for inflammation :
o Omega 3
o Fish oils
o Evening primrose oil
– Antioxidant supplements :
o Pollen
o Wheat germ
o Vitamins A and E
o Beta-carotenes
o Selenium
– Supplements for bones and muscles :
o Calcium
o Vitamin D
o Magnesium
o Spirulina
o Phosphorus
– Protein supplements (malnutrition):
o Brewer's yeast
o Branched amino acids
– Antibiotic supplements (infections):
o Royal jelly
– Medicinal plants


More information on COPD characteristics, medicinal plants, and diet.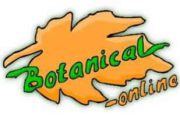 Written by
Editorial
Botanical-online team in charge of content writing