Traditional uses of wild plants in food
Consumption of wild plants nowadays
We have been educated in the knowledge of medicinal plants, their uses and properties, and we all know ,in greater or less depth, their common names and their applications. In the same way, we all consume aromatic herbs to flavor our stews and prepare more tasty recipes.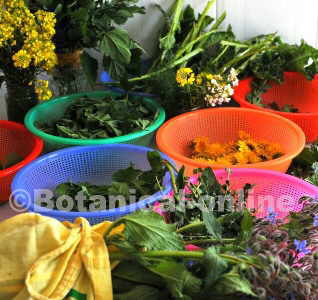 Our relationship with plants often stays there, stagnating between medicinal plants and aromatic plants.
Knowing the edible wild plants that nature offers us can be interesting, mainly  for the following reasons:
In the first place, it connects us with the culinary tradition and the diet of our ancestors
At the same time, this knowledge brings novelty to our dishes and our palate.
In addition, these plants have a great nutritional value
Wild edible plants provide a great diversity of colors and nutrients to our dishes.
Is it new to eat wild plants?
It is recorded that many of these wild plant species were cultivated in antiquity.
However, its cultivation has been displaced by more productive vegetables, such as Swiss chard, lettuce or spinach, which can be found almost everywhere in the world.
Since when wild plants have been used in the kitchen?
Wild plants are consumed since ancient times, as noted in traditional gastronomic literature.
One of the oldest vestiges of the consumption of wild vegetables within the gastronomic culture is found in the Capitulaire de Villis (9th century), where many wild plants are mentioned, which were then grown as vegetables.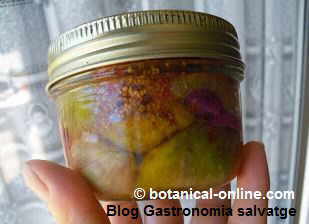 In the Renaissance, Robert de Nola writes in the Llibre de Coch the recipe of fig búrnia, consisting of figs with sugar and perfumed with rose petals, an example of an edible flower.
More ancient cookbooks that used wild plants
More examples of the consumption of wild plants can be found in ancient cookbooks or important botanical treatises such as the study of Pío Font i Quer.
However, the consumption of some plants is not always documented, since the historical and gastronomic writings refer basically to the way of cooking of the noble estates, where the wild plants were in a second place, being a more common meal among the disadvantaged classes.
Therefore, the consumption of some plants is known by oral or family tradition and does not appear in the treaties, because they were consumed by the poorer classes. In these cases botany treaties and plant guides are the ones that should help us decipher their edibility.
Mallows that for us are only medicinal plants, served among the ancients as common food and prepared them in various ways. Pythagoras and his disciples believed that  mallow was proper to moderate the passions. This food was mainly recommended to those who had languid intestinal functions. In the day the Chinese eat the mallow leaves seasoned, with hardly any  difference as we eat  lettuce and  spinachDictionary of medical sciences tomo XXIII (1824, Madrid)
Wild plants are "in fashion"
The great chefs of international avant-garde cuisine are betting on these ingredients to diversify, experiment and give a touch of originality to their dishes. Cooking with wild plants gives a touch of distinction and creates difference, novelty and notoriety.
In the center of Copenhagen, the NOMA restaurant, with two Michelin stars, that was considered the best restaurant in the world in 2010 and 2011, stands out for its research and presentation of dishes made with wild plants. Among its collaborating staff there is the figure of the collector of plants, which each day is responsible for making the corresponding harvest for the  restaurant's menu.
In the French Alps we find the Maison de Marc Veyrat, a prestigious chef awarded with three Michelin stars. In his professional history, the use of wild plants is a constant.  Ferran Adrià also introduces some of these ingredients, such as the unmistakable nasturtium flowers.
Potential of wild plants in food
Edible wild plants serve us as vegetables and complete our plant nutrition, sadly limited to just over half a dozen leafy vegetables.
Cooking with the ingredients of our environment gives us to know the great culinary range that nature offers us, in each season of the year. In addition, these plants have extraordinary nutritional and  potential taste, which allows us to discover new flavors.


More information on wild edible food
This article was endorsed by
Elisenda Carballido
- Dietitian nutritionist. Postgraduate in Phytotherapy and master in Nutrition and Metabolism.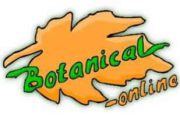 Written by
Editorial
Botanical-online team in charge of content writing