Benefits of wild fruits
WILD PLANTS WITH EDIBLE FRUITS
How to cook with wild fruits
In general, wild fruits are highly nutritious, rich in vitamins and antioxidants. They are used both as food and as traditional remedies.
Important considerations on wild fruits
For this type of cuisine to be sustainable and healthy, it is advisable to observe the following rules:
When collecting fruits in nature, it is important to follow the advice on the collection of wild plants.
You can not eat any wild fruit, but only those which edibility is known. Poisonous fruit intake can have serious consequences. An immature fruit can be toxic as well.
You have to make a responsible consumption, not to alter the ecosystem. Collect only what you need, and never more than 50% of the plant. Do not collect protected plants!
THE MOST IMPORTANT WILD FRUITS
Rosehips, the best source of vitamin C
Rose hips are the fruits of the wild rose (Rosa canina). They are very abundant and they are generall ynot used as food, despite being rich in pectin fiber and extremely rich in vitamin C, one of the best sources of this vitamin.
Rose hips are collected in autumn when the these fruits are mature, and they are bright red. With them, you can prepare a very thick and nutritious jam.
You can also bone, scald and add them to recipes, but this requires a very entertaining preparation that can only be done with those varieties that do not have spikes on the fruit.
Photo of rose hips, mature and patiently boned, with a knife
Blackberries and Raspberries
Blackberries and raspberries (Rubus spp.) are spiny shrubs of the Rosaceae family. These fruits are well known for their delicious taste and high availability in summer.
Blackberries are only collected ripe. These fruits are highly antioxidant, rich in vitamin C, folic acid and flavonoids (catechins, rutin, anthocyanins)
Raspberries, more common than blackberries in cold places, have the same properties as blackberries.
Photo of a bunch of blackberries.
Fruits of hawthorn
Hawthorn (Crataegus monogyna) is a European shrub of the Rosaceae family, like the wild rose. Its fruits are relatively similar to rosehips, and have in common a high content of vitamin C.
Fruits are collected in autumn to make jams and syrups. They can also be dried, powdered and used as seasoning for breads, cookies, etc..
Blackthorn fruits
The fruits of blackthorn (Prunus spinosa) are eaten raw or cooked in jams, desserts, etc..
Fruits of elderberry
The fruits of elderberry or elder tree (Sambucus nigra) are rich in sugar, citric acid, malic acid and flavonoids like anthocyanins.
Elderberry is an example of toxic tree. Its leaves are highly toxic because of the presence of sambunigrin, a toxic component that is also found in the immature fruits. The toxic principle is a cyanogenetic glycoside which, if ingested, the body breaks down into prussic or hydrocyanic acid, a potent poison.
The flowers are edible. They are used as aromatic. Ripe fruits in summer are also edible.
Although ripe fruits are edible, they are very astringent, so they are usually eaten cooked in jams, jellies, wines and syrups. They provide analgesic principles for sore throat, colds and flu. In excess, they can cause stomach pain.
Elderberry tree loaded with black ripe fruits.
Strawberry tree fruits
Strawberry trees (Arbutus unedo) produce round, large size red berries that are very sweet and starchy .
They are advised in cases of urinary tract infections due to arbutin, a component of the fruit with antibiotic properties and helps to treat cystitis, urethritis, vaginal and urinary tract infections.
Another notable quality of this fruit is its high content in flavonoids (32.37 mg. / 100 g. Edible portion). 80% of the anthocyanins are flavonoids of this type (healthy for good vision).
They can be consumed raw or as fruit jams. A delicious ingredient for adding to stews in autumn.
Juniper berries
Juniper berries are the fruits of juniper (Juniperus communis), a thorny shrub of the Cupressaceae family. With such fruits, gin, a popular alcoholic beverage, is made. The fruits are picked when ripe and dried to add to different recipes as spice, desserts, cocktails, meats,…
Juniper berries, which are used as a spice.


More information about wild plants in the kitchen.
This article was endorsed by
Elisenda Carballido
- Dietitian nutritionist. Postgraduate in Phytotherapy and master in Nutrition and Metabolism.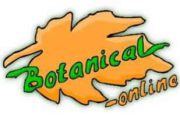 Written by
Editorial
Botanical-online team in charge of content writing