Characteristics of anthocyanins
What are anthocyanins?
Anthocyanins are blue, dark red or purple pigments that plants contain.
They are classified into flavonoids.
Their role in plants is to attract predators, so they burn off and help disperse the seeds of the fruit and thus to reproduce the plant.
In humans, anthocyanins have properties to restore the health of the capillaries.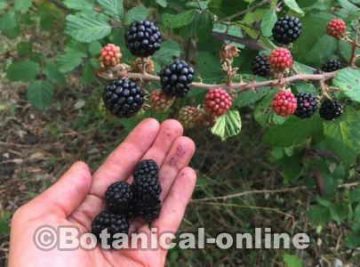 Properties of anthocyanins
For the eyes: Their main task is to protect the capillaries of the retina, playing a key role in maintaining good eyesight. Anthocyanins are recommended for people with diabetes for its protective role of the capillaries of the eyes. Suitable for people with presbyopia, for people spend many hours in front of the screen, conjunctivitis, cataracts or glaucoma.
Anti -aging: antioxidant anthocyanins are considered to help improve the appearance of the skin.
Immune system: They seem to have antiviral properties to help fight colds, infections, allergy and flu. They also have a prominent role for urinary tract infections, because they have antibacterial properties that help treat cystitis.
Hemostatic properties: they can play a positive role in stopping bleeding and small nosebleeds.
Cardiovascular diseases: They protect the heart of cardiovascular disease and have, like other flavonoids, antioxidant value. Together with a diet for the heart, foods rich in anthocyanins are keen to prevent and treat cardiovascular problems both in people with a family history, and in patients with high cholesterol, hypertension or arteriosclerosis.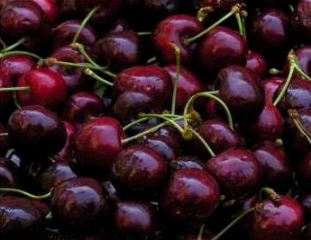 Sources of anthocyanins
Anthocyanins are pigments found in some fruits ranging from red to blue or purple: blueberries, aronia, raspberries, cherries, acerola, red cabbage, plums or grapes.
Some of these principles are lost when fruits are kept cold, so it is advisable to take them fresh in the production season. It was also found that the increase in a fruit anthocyanins determined as this mature, so one should not eat these fruits ripe.
Gardeners are working on getting varieties of fruits or vegetables with more red for his ability to build this component.


More information on components of the natural foods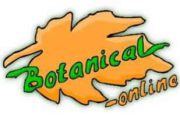 Written by
Editorial
Botanical-online team in charge of content writing