Grapes, very useful in detoxifying diets
CHARACTERISTICS OF GRAPES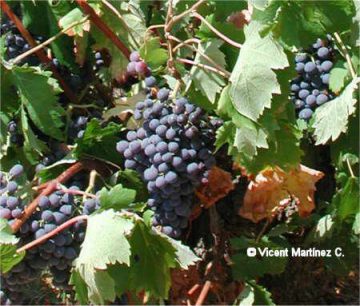 What are grapes?
Grapes are the fruits of grapevine (Vitis vinifera) a plant whose origin is located by the area of the Middle East, but nowadays it is extended in many regions of warm Mediterranean climate, since this plant needs a mild climate to be able to live appropriately.
Wine is obtained from the fermented grapes. It is a drink that enjoyed great tradition everywhere in Classical times. It is worth to mention that in the Roman and Greek culture a god of the wine existed. He was called Dionysus or Bacchus, respectively. The Romans celebrated some big festivals, called Bacchanalians, in honor of this god and as a tribute to this drink.
Many grapes types exist that are classified fundamentally in two varieties: white and black grapes. Inside each one of them we would have different classes. Most famous of all is muscatel, a variety that is used to eat raw or for the production of the muscat wine. Another one is the Corinthian variety of grapes (Champagne grapes) with which stupendous raisins are elaborated.
Pressing the grape a juice is obtained. It is called must. By fermenting it, we produce wine. You can avoid its fermentation by introducing it in a hermetic recipient and cooking it in a water bath or double boiler,during half an hour to destroy organisms that cause fermentation. In this way we obtain grape juice which possesses the same properties than the fresh grape, without any alcoholic content.
PROPERTIES OF GRAPES
Grapes to detox yourself
Grapes for depurative diets
Grapes constitute one of the main detoxifying foods, ideal to carry out cures where they are the only food eaten. It is important to carry out this cure when this fruit is in its biggest abundance, that is to say at the end of summer and until mid autumn. This diet can be carried out exclusively with grape in a quantity that can oscillate from 2 to 3 kilos a day or to combine it with other vegetables or fruits.
We can decide to eat it during dinner, breakfast or in both meals at the same time. By practicing this diet it is possible to lose the superfluous weight, at the same time that our organism is purified.
Therefore this diet is not only recommended to obese people but to all those who need a special depurative diet: people affected by rheumatic illnesses such as gout or arthritis; people with kidney problems that need help to eliminate toxins; people with problems in the circulatory system: hypertension, arteriosclerosis or bad circulation in general or people with skin problems, such as herpes.
The reason of all this has to be attributed fundamentally to its wealth in potassium (especially in raisins) that controls the balance of the liquids in the organism, and also to its low levels of sodium. (In fresh grapes). Equally the presence of vitamin B that intervenes in the metabolism of the fats and carbohydrates.
Grapes to prevent cancer
It is necessary to consider the grape an alkalizer, reason why it purifies the blood. Its consumption can inhibit the growth of cancerous cells. Numerous studies have been carried out to check in which way the presence of tannins and caffeic acid, besides constituting stupendous bactericides, could reduce the probabilities of acquiring this illness. The extract of grape seeds prevents the appearance of some cancers, as breast, prostate or colon cancers. The main component responsible for this property is a flavonoid that appears in the skin of black grapes or in black wine. This component is called resveratrol.
Other curative properties of grapes
Grapes, a natural source of energy
For their wealth in sugars and carbohydrates, grapes constitute a source of natural energy for those that need to do an extra effort as sportsmen, students, children in time of growth or people with low sugar levels in their blood. This aspect is reinforced when we consume grape raisins, in which case its content in carbohydrates and calories is three times higher than when we eat them fresh.
Grapes to reduce cholesterol
The importance of the fermented grapes or wine has been valued in the treatment of cholesterol. The presence in this drink of alcohol and phenols contributes to diminish cholesterol, to improve blood circulation and to prevent heart attacks.
A moderate consumption of wine can favor circulation, but the consumption of red grape without peeling can also bring the same properties without being necessary to take any alcohol, which in a prolonged and abundant use, is not good for our health.
Grapevine leaves to improve blood circulation
Its use helps improve circulation in the brain because it decreases the symptoms caused by abnormalities caused by poor cerebral circulation, such as memory loss, dizziness, vertigo, headaches, etc. (Decoction of one teaspoonful of dried leaves per cup of water for 10 minutes. Let rest 10 minutes and take each quarter hour 1 tablespoon)
Grapevine leaves and grapes against diarrhea and constipation
Against diarrhea it is useful to cook 50 g of vine leaves in a liter of water for an hour. We should take a couple of glasses a day. The leaves and dry seeds in powder form have been used to combat dysentery in livestock. On the other hand, if we eat the whole grape, without discarding the skin, this help to clean our bowels, increasing the fecal matter and preventing constipation. In the same way, grapes have laxative properties.
External use preparations of grapes and grapevine leaves
Grapes, used externally, constitute a very interesting cosmetic help for the protection and embellishment of skin, since they are one of the best skin humidifiers, so that they hydrate and recover it from the effects of dryness. The pulp of this fruit extended on the face in mask form during 20 or 30 minutes is a good resource to eliminate wrinkles, pimples, stretch marks, dry skin, etc. The sap of grapevine can be used to reduce the eyes inflammation.
The vinegar of white grapes can be used to remove the yellow stains of your nails (Clean your nails with a soft brush impregnated with vinegar)
Fresh " branch water" or juice springing from a recently cut grapevine branch can be used to treat skin diseases like eczema, itching or skin spots. (Apply with a cloth the fresh "branch water" to the affected area). This remedy can also be used for conjunctivitis or styes.
It is useful to treat excessive bleeding that sometimes occurs in menopause. (Mix 100 grams of red grapevine leaves with 50 grams of marjoram (Origanum majorana). Grind to a powder. Make an infusion for 10 minutes with a tablespoon of this mixture per cup of water. Drink 2 cups daily)
The powder obtained by crushing red grapevine dried leaves can be used as an astringent to stop nosebleeds (Crush some dry leaves to reduce them to dust and inhale a little)
Grape seeds extract may enhance the antioxidant action of vitamin C, so it can be useful in the treatment of fibromyalgia. The usual dose is 200 mg daily divided into 2 doses.
Composition of grapes per 100 g.

Raw
Raisins
Must
Water

80,5 g

16,57 g

85 g

Energy

71 Kcal

296 Kcal

40 Kcal

Fat

0, 58 g

0,54 g

0,1 g

Protein

0, 66 g

2, 52 g

2,5 g

Carbohydrates

17, 7 g

78, 47 g

8 g

Fiber

1 g

6,8 g

0

Potassium

185 mg

825 mg

110 mg

Sodium

2 mg

28 mg

0,8 mg

Phosphorus

13 mg

75 mg

10 mg

Calcium

11 mg

28 mg

10 mg

Magnesium

3 mg

30 mg

12 mg

Iron

0, 26 mg

2,59 mg

0,3 mg

Zinc

0,05 mg

0,18 mg

0,05 mg

Vitamin C

10, 8 mg

5,4 mg

5,4 mg

Vitamin B1

0,092 mg

0,112 mg

0,09 mg

Vitamin B2

0, 057 mg

0,182 mg

0, 2 mg

Vitamin B6

0, 110 mg

0,188 mg

0,08 mg

vitamin A

73 IU

—

—

Vitamin E

0, 700 mg

0,700 mg

0,700 mg

Folacin

4 mcg

3 mcg

—

Niacin

0. 300 mg

0, 5 mg

0,2 mg
Who should abstain from eating grapes?
Contraindications of grapes
Concord grapes contain a high amount of oxalates. People suffering from a tendency to develop calcium-oxalate kidney stones or gallstones should avoid eating them. Instead of this type of grapes, it is better for them to eat green grapes which have very little oxalates. However, most of the varieties possess a moderate content, so people prone to develop kidney stones should refrain their intake (More information about oxalate content foods)
This fruit, for its wealth in sugars, is not very appropriate for diabetics or those that present intestinal problems because it increases fermentation and flatulence.


More information about grapes and wine.
This article was endorsed by
Elisenda Carballido
- Dietitian nutritionist. Postgraduate in Phytotherapy and master in Nutrition and Metabolism.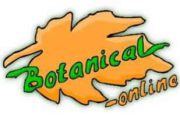 Written by
Editorial
Botanical-online team in charge of content writing