Food for irritable bowel syndrome with diarrhea
FOODS TO SOLVE DIARRHEA IN IRRITABLE BOWEL SYNDROME
What can you eat when there is diarrhea and you have irritable colon?
The diet recommended in cases of irritable bowel with episodes of diarrhea consists of healthy eating bases with the following advice: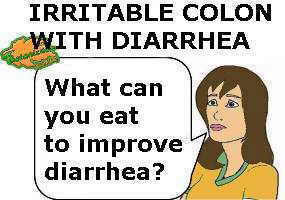 Drawing courtesy of © Dibujosparapintar
Satisfactory medical and psychological treatment
Reduce stress: relaxation therapies are recommended.
A lot of hydration throughout the day to replace the losses
Eat in a quiet environment
Proper natural nutrition: The advice of a duly qualified nutritionist is recommended, with knowledge of nutritional coaching.
Recommended foods for irritable bowel with diarrhea
Some of the most recommended foods for people with irritable bowel diarrhea subtype are: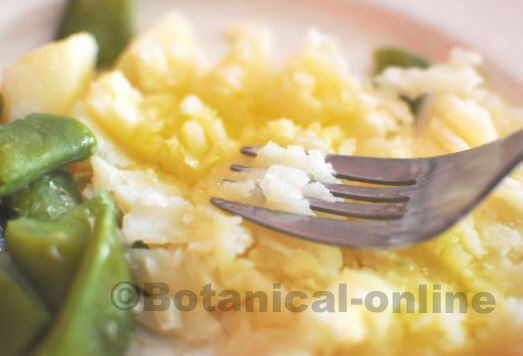 Boiled potatoes with olive oil is suitable
Foods rich in proteins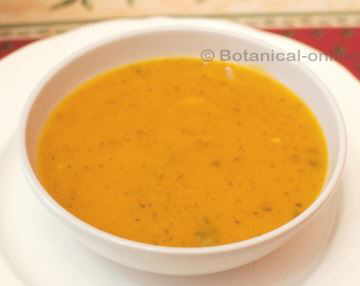 Pumpkin cream with potato and seaweed
Episodes of diarrhea lead to less absorption of nutrients and greater risk of nutritional deficiencies. To prevent it, it is important that the diet provides foods rich in proteins.
Legumes and nuts should preferably be avoided until diarrhea improves because they are foods with a lot of antinutrients and they tend to feel bad.
For vegetarians, it is convenient to eat foods rich in protein and not flatulent (products with soybeans are not recommended).
Legumes that best feels are chickpeas and lentils, with a soak of at least 12 hours and long cooking (according to tolerance). It could also be supplemented with pea protein or other vegetable protein suitable for vegetarians to enrich the meals if it is considered convenient.
In case of non-vegetarian diets, the most suitable meats are eggs, fish and white meat.
Recommended foods for diarrhea
Among the most recommended foods for diarrhea, we have:
– White rice: It has been used as a good remedy since always to stop diarrhea. A good way to stop it is white boiled rice with a little garlic and olive oil. (Recipe rice water). In addition, rice is a gluten-free cereal, highly recommended for people whom pasta produces flatulence.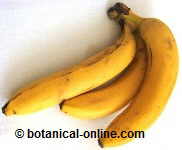 Bananas are recommended for irritable bowel symdrome patients having diarrhea
– Ripe bananas: They are very digestible and contain a very high amount of potassium that may have been lost with the liquids removed.
– Carrots: They contain regulatory fiber, in addition to beta carotene to take care of the intestinal mucosa. Take preferably boiled or steamed, or in liquefied or raw.
– Apples and pears: For its pectin fiber content, apples and pears are highly recommended. It is recommended to take them raw, boiled or baked, without added sugar. Cinnamon powder is adequate.
– Pitahayas: This fruit is rich in soluble fiber, which has a regulating effect.
Foods to avoid when diarrhea in patients with irritable bowel syndrome occurs
Processed products: in addition to having no nutritional value, they frequently produce intestinal discomfort and aggravation of symptoms. It is preferable to use homemade natural sweets.
Additives that may cause intestinal problems: sweeteners, sulfites, nitrites and nitrates, chewing gums and other products without sugar.
Foods with a lot of fat, trans fat or bad fats (cookies, pasta or pastries, chocolates, pizzas, fatty cheeses, etc.)
Processed meats (cold meats, pâtés, sausages, bacon, etc.)
Soft drinks with gas
Toxics: Alcohol and tobacco
Whole products, nuts and legumes in irritable bowel with frequent diarrhea
Fiber cereals or any type of bran are very harmful
In case of diarrhea, foods with a lot of insoluble fiber are not recommended, such as wheat bran, wholemeal bread, legumes and nuts in general.
An excess of this type of fibers produces too much intestinal stimulation, irritates the intestine and aggravates diarrhea.
Milk and dairy products in irritable bowel with diarrhea
To combat this type of manifestation in patients with irritable bowel syndrome it is recommended to dispense with milk and milk products
Milk and dairy products (cheeses, whole yogurts or butters) can be replaced by vegetable drinks (soy milk, oat milk or rice milk), or yogurts
Probiotics have had positive results in the treatment of irritable bowel syndrome in reducing their symptoms …
* Related information:
– Natural treatment for irritable bowel with diarrhea
– Recommended food list for irritable bowel
– Natural treatment for irritable bowel with constipation
– Diet for irritable bowel with constipation
– Medication for irritable bowel
– Irritable bowel syndrome supplements


More information on irritable colon and its natural treatment.
This article was endorsed by
Elisenda Carballido
- Dietitian nutritionist. Postgraduate in Phytotherapy and master in Nutrition and Metabolism.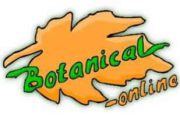 Written by
Editorial
Botanical-online team in charge of content writing