Benefits and recipe of rice water
PROPERTIES AND USES OF RICE WATER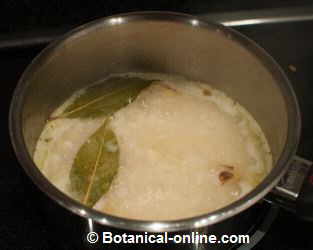 In the saucepan the rice has been cooked with olive oil, bay leaf, salt and a pair of garlic.
What is rice water?
Rice water or rice soup is a basic recipe for boiling rice in plenty of water or vegetable broth.
It is prepared in a ratio of 1 part rice to 4 water.
It is a soup or rice water rich in starch and has properties very suitable for the digestive system.
The starch that comes off the rice in the water has demulcent properties, protects the internal mucous membranes of the digestive system, softens the irritated stomach and intestine.
It is very beneficial in case of gastritis, heartburn, digestive ulcers (not take too hot), bowel diseases, etc.
Among the benefits of rice water are also its properties to stop diarrhea due to its fiber content. It is recommended in case of intestinal infections, cooked with a garlic and bay leaf to enhance its benefits.
Why does rice water has curative properties?
The healing properties of rice water mainly derive from its richness in starch.
Starch has very prominent astringent and anti-inflammatory properties.
We call astringent those components capable of eliminating liquids, "drying the surface on which they are applied"
Effects of starch in rice water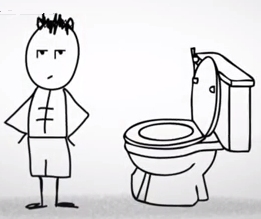 Rice water can be used to treat diarrhea
The astringency of some foods or medicinal plants, such as that of rice water starch, is mainly used for a double purpose:
To eliminate leftover liquids from the intestine, which has a very practical application in the treatment of diarrhea and other intestinal problems, related to excessive fluid in the stool.
We know that by increasing the volume of feces due to the presence of fluids, more bowel movements (peristaltic movements) are produced that are responsible for a greater defecation.

By swallowing rice water, the starch absorbs part of these liquids and the stools become more compact, reducing diarrhea.
To heal skin problems: Many skin problems are due to inflammatory processes that generate irritation, discomfort, itching or inflammation of the skin, with the presence of fluid accumulation.
The starch of rice, for its anti-inflammatory and astringent properties, diminishes inflammation and reduce the excess of fluids in the skin lesion or abnormality, which facilitates its healing and reduces the aforementioned negative symptoms
Internal preparation of rice water
Used internally, as a beverage, it is very useful:
To cut diarrhea
To quench thirst
To hydrate the body in the hottest days.
To treat gastritis
To treat heartburn
For digestive ulcers
Benefits of rice water for patients
In some cases, rice water may be advisable, when there is severe diarrhea, pancreatitis, colic or belly pain.
In that case, the previous preparation is strained to separate the rice from the water. Optionally, a slice of lemon or a piece of cinnamon can be added to the water.
The water of rice will help to settle the belly and improve certain symptoms such as cramps, diarrhea or intestinal discomfort in general.
It must be taken into account that rice water is very little nutritious (it does not provide the necessary energy for the body to recover), so that the patient should not be fed only from this cooking. The advice of a doctor is recommended.
If you can not take fibers, you can also take foods without fiber or with very little fiber such as: fruit juices, liquefied carrots, broths, eggs, yogurt, etc
How to take rice water
Take two or three glasses of rice water per day.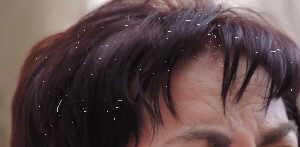 Rice water is very good for hair care, in case of dandruff or seborrhea
External preparation of rice water
Rice water, applied on the skin, possesses curative properties for many skin diseases, for example:
Eczema: Rice water is plenty of starch. This component is very useful to treat eczema.
Acne: The astringent properties of rice water are very effective for the treatment of many manifestations of acne, such as: pimples, blackheads, spots on the skin, redness etc …
Wrinkles:Rice water, applied on the skin, manages to diminish the appearance of wrinkles, at the same time, it provides a smoother and brighter texture, achieving a very evident rejuvenating effect.
Sunburn: Rice water has anti inflammatory and regenerative properties, very suitable for the treatment of mild sunburn or skin irritation caused by the sun. If we apply the water of rice with a gauze on the irritated skin, we will be able to accelerate the recovery of the burn and the trace left on the skin will be smaller.
Dandruff, seborrhea and hair care: The use of rice water on the hair manages to strengthen the hair follicle, and , at the same time, it is effective to eliminate the excess of fat that causes seborrhea or dandruff.It is also very suitable when the hair itches or the scalp is irritated.

To apply it, we will wet the scalp well with rice water, leaving it to act for about 20 minutes. Later, we will wash the hair with a homemade natural shampoo based on medicinal plants.

It has been proven that the application of rice water on the scalp manages to eliminate dandruff and seborrhea, at the same time, it provides a smoother texture and a younger and brighter appearance to your hair.
HOW TO MAKE RICE WATER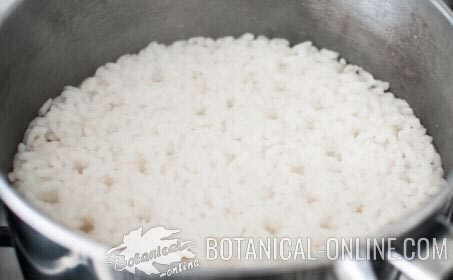 Rice water is obtained by boiling rice on water
Ingredients for a liter of rice water:
4 cups of water.
1 cup of rice. (Do not use whole rice in case of diarrhea or bellyache)
Cinnamon (optional).
Lemon peel (optional).
How to prepare rice water
Put the kettle on.
Before it boils, add the rice and let it cook for 20 minutes over a very low intensity fire. Stir with a wooden spoon every so often, to help release the starch in the water.
Then, strain the rice to separate the water
Optionally, you can add to water a slice of lemon or a bit of cinnamon. (Only for internal use)
It is recommended to take at a low or warm temperature
Extracting rice water without cooking the rice
There is also the option to extract the rice water without cooking. To do this, dip the rice in a container full of water at room temperature and let it soak for 1 hour.
At the end of this time, the rice is strained and the water is separated.
This procedure is only recommended for external applications of rice water. Besides, even for external applications, it is not as effective as the method of extraction by cooking, because the amount of starch that can be extracted in this way is much lower.


More information on rice.
This article was endorsed by
Elisenda Carballido
- Dietitian nutritionist. Postgraduate in Phytotherapy and master in Nutrition and Metabolism.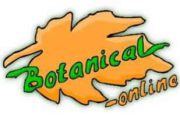 Written by
Editorial
Botanical-online team in charge of content writing