Herbal remedies for blackheads
BLACKHEADS MEDICINAL PLANT REMEDIES
How to get rid of blackheads of acne?
The primary role of phytotherapy in the treatment of blackheads involves using a number of plants whose primary objectives will be:
Bactericidal plants to eliminate germs
Plants that help clean the affected area fat
Plants that reduce fat production in the area
Phytotherapy: Herbal remedies to clear the skin from blackheads
In internal use, we recommend the use of depurative plants that are able to remove toxins from the body and improve skin health. The skin is an organ that often manifest how is our whole body health.


More information about depurative plants
External herbal remedies to clear the skin from blackheads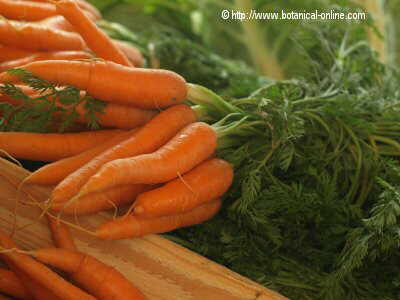 Carrots for blackheads
Carrot (Daucus carota) It can be used externally to cure skin problems like eczema, wounds or sunburn. It is useful to mitigate the destructive action of ultraviolet rays, reason why it takes part in the composition of many sunscreens. (A mask of carrot pulp for half an hour also favors the smoothness of the skin)
Horsetail (Equisetum arvense) Horsetail is very rich in silicon which is very effective in the treatment of skin diseases. Silicon helps regenerate the skin making it to have a smoother appearance. (Maceration of 100 g of horsetail with 8 drops of lemon juice in one liter of alcohol at 40 º for 1 month. Dilute with water to 50% and massage the affected areas twice a day)
Bilberry (Vaccinium myrtillus) Anti inflammatory properties of this plant helps to reduce inflammation of pimples and facilitates their healing and therefore improves the appearance of the skin in persons affected by this manifestation of acne. (Decoction of three tablespoons of dried fruits per liter of water for 15 minutes. Cool and clean the affected area with the resulting liquid, once in the morning and evening)
Eucalyptus (Eucalyptus globulus)This same treatment can be very useful in the treatment of acne, being able to reduce blackheads, pimples, or papules.
Cabbage (Brassica oleracea) For skin conditions, pimples, pustules, blisters, burns… etc, cabbage exerts a tonic value on the skin, especially when mixed with a little olive oil. (Crush some cabbage fresh leaves and apply them as a poultice on the affected area of skin)
Papaya (Carica papaya) The proteolytic and bactericidal properties of papaya are useful in removing pimples or blackheads or to prevent acne. (Apply some papaya juice on the affected skin and keep it for 15 minutes. Then clean it with cold water)

Oats masks are suitable to remove skin problems, such as blackheads

Oats (Avena sativa) to remove many skin imperfections such as pimples, blackheads, acne, etc. we can make a mask with a paste made with 5 tablespoons of oatmeal in a tablespoon of honey. Stir and add two egg whites. Apply as a mask over your face for 30 minutes.
Birch (Betula alba) When the skin is affected by imperfections such as freckles, blemishes, pimples, etc. astringent properties of birch are very effective to remedy all these anomalies. (Clean the area with the liquid resulting from from the decoction for 20 minutes of 5 tablespoons of shredded dried leaves per liter of water. Do it in the morning after getting up and in the evening before going to bed) (In internal use, It is effective to drink birch sap obtained by incision on the bark during the month of March. The effective dose is situated on about 100 cc / day)
Evening primrose (Oenothera biennis) Topical application of evening primrose oil reduces pimples and acne inflammations in general.
Arnica (Arnica montana) Clean the affected area with the liquid resulting from the infusion of one teaspoon of dried plant per cup of water. Place a few drops of arnica tincture in a cup of water and clean the area with a cloth.
Cypress (Cupressus sempervirens) The astringent properties of this tree can be used for external treatment of acne. It can help eliminate many symptoms of acne such as blackheads (Apply a compress soaked with the liquid resulting from the decoction for ten minutes of three tablespoons of crushed twigs per liter of water).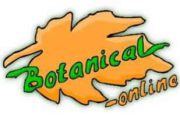 Written by
Editorial
Botanical-online team in charge of content writing