This article was endorsed by
Vicente Martínez Centelles
- Founder of the web and director. Teacher of natural sciences, expert in plants, natural remedies and botanical photography.
(Cupressus sempervirens)
Traditional uses of cypress
Traditionally, cypress, a symbol of death, has also been quite used for its medicinal properties.
Greek physician Dioscorides (1940-1990 AD) in his Materia Medica talks about this tree, saying: "… the cypress provokes constipation, their leaves drank with a little wine and myrrh, refresh exudations from the bladder and are useful for the retention of urine. Its ground nuts drank with wine are useful for those having blood from their chest, or for dysentery… Leaves, crushed and placed on fresh wounds, weld them and restrict blood."
The doctor and writer Andres Laguna (1499-1560) also writes about this tree: "It was the ancient cypress sacred to Pluto: and therefore the scattered branches were often at the gates of the defunct. A certain resin distills from this tree, similar to laricina, very sharp and boiling to the taste"
Gilbert Thomas Burnett, in his book Outlines of botany, published in 1835, textually says the following on the cypress:
Components of cypress
MEDICINAL PROPERTIES OF CYPRESS
A plant for diseases of the legs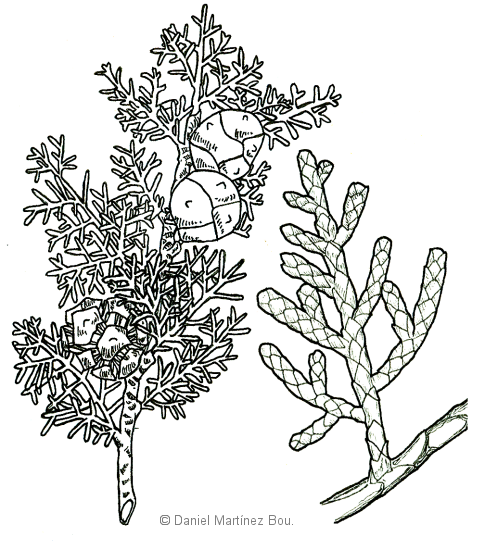 Drawing of detail of cypress leaves and fruits.
One of the main medicinal properties of the cypress is its ability to treat diseases of the circulatory system with bleeding problems or inflammations of the veins. This type of abnormality is a frequent cause of pain in the lower extremities.
The hemostatic, and vasoconstrictive venotonic properties of this plant are used for the treatment of circulatory abnormalities such as:
Astringent and hemostatic properties of cypress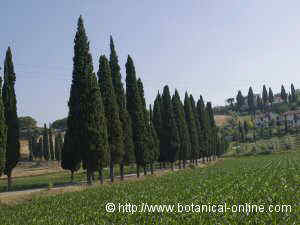 Cypresses along a pathway in Toscana (Italy)
Tannins have a role in accelerating wound healing and hemostasis, that,s to say stop bleeding.
Healing occurs by the formation of crusts by binding proteins with the tannins and create a "dry" means that prevents bacterial growth.
By constricting blood vessels, They help blood clotting and thus contribute to healing wounds. The astringent and hemostatic capacity provided by the high level of tannins of this plant can be used in the treatment of the following anomalies:
Cypress essential oil: a cure for respiratory problems
From the leaves and twigs of cypress, and its fruits, you get the essential oil, a liquid of pale, yellow or olive green color and strong smoky odor.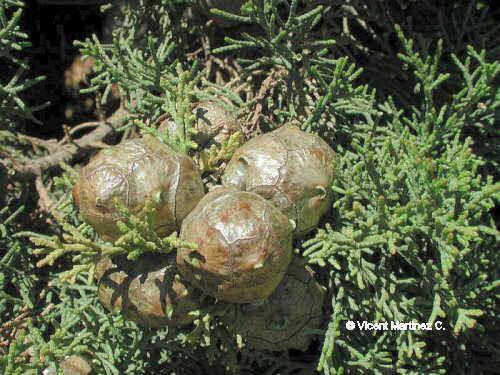 A detail of cypress fruits and leaves
Cypress essential oil is rich in many components (mainly alpha-pinene, beta-pinene, camphene, sabinol, silvestrene and cymene), which give it many properties (astringent, antiseptic, antispasmodic, tonic, vasoconstrictor, anti-rheumatic, diuretic etc.) so it has many uses in aromatherapy (rheumatism, edemas, poor circulation, cellulite, stress, excessive sweating, skin problems, hair problems, respiratory problems, etc.)
The preparations of cypress help reduce spasms of the respiratory system while they perform an astringent and anti-infective function, so as to help fight microorganisms and decrease the mucus content of respiratory channels. The vapors of essential oil of cypress in hot water are useful for the following breathing difficulties:
Other applications:
Cypress for cosmetic uses
Cypress essential oil is widely used in cosmetic industry for its many properties. It is a good antiseptic and a great vulnerary for the skin that appears in the composition of colognes, perfumes and shaving lotions.
Cypres in pharmaceutics
The pharmaceutical industry uses the essential oil of cypress in the composition of many medicines.
Precautions and toxicity of cypress
No side effects have been reported at therapeutic doses.
Although the essential oils is not very irritating when applied to the skin, allergic reactions have been reported in individuals sensitive to this product.
When used internally, it should be administered with caution because, in excessive doses, it can be toxic.
The product administration of the cypress in pregnant and nursing women or in children is not advisable.

More information on cypress propertes and toxicity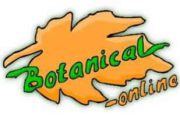 Written by
Editorial
Botanical-online team in charge of content writing