What is phlebitis?
Phlebitis is an inflammation of the veins, especially in the lower extremities.
Symptoms of phlebitis
Sharp pain in the legs, burning, fatigue etc.
Causes of phlebitis
– Working too much time on their feet.
– Wear clothes too tight
– Other diseases such as varicose veins or poor circulation in general.
Phytotherapy: Herbal treatment of phlebitis
Purifying infusions for phlebitis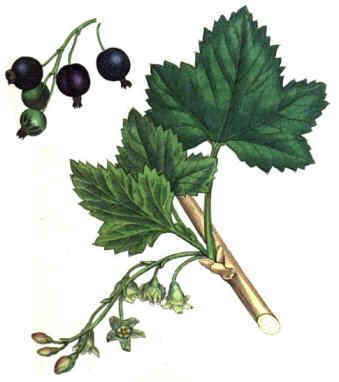 Black currant drawing
– Horse chestnut: (Aesculus hippocastanun L.) (Cooking 50 gr. of bark per quart of water. Two cups a day)
– Bilberry: (Vaccinium myrtillus) Its properties are particularly suitable in venous inflammations, especially those affecting the lower extremities. (Infusion of a spoonful of nuts per cup of water. Take 2 cups daily)
– Blackcurrant: (Ribes nigrum) The circulatory and inflammatory properties of blackberries may help reduce inflammation of the veins, especially when problems caused by poor circulation. (drops of fluid extract of fruit sold in pharmacies or herbalists, as indicated in the prospectus)
External use remedies for phlebitis
– Olives: (Olea europaea L.) (Olive oil cataplasm)
– Witch-hazel: (Virginiana Hamamelis) (Wash the affected area with witch hazel)
Complements for phlebitis
– Primrose: (Oenothera biennis) (Take evening primrose oil capsules according to the terms of the prospectus. usually set to 250 mg of GLA per day) (Avoid those brands unreliable due to adulteration these oils are often subjected)


More information on circulatory diseases.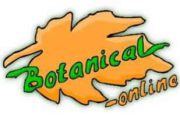 Written by
Editorial
Botanical-online team in charge of content writing