MEDICINAL PROPERTIES OF WITCH HAZEL
(Hamamelis virginiana)
(Part I)
Traditional uses of witch hazel
Traditionally the branches of witch hazel were used by American Indians for making bows. From a medical point of view, witch hazel was used by Native Americans to heal wounds, to treat tumors or as a remedy for joint pain.
Witch hazel, a plant rich in tannins and flavonoids

The medicinal properties of witch hazel derive from its richness in tannins and flavonoids that provide astringent, antiseptic, anti-inflammatory and hemostatic properties.
An astringent product is any substance that shrinks body tissues, which is primarily used in two ways:
Internally to decrease secretions, reduce swelling and stop bleeding.
Externally to "dry" skin, tighten the tissues or block fluids.
The astringent properties of witch hazel, like other astringents such as oak, are due to the presence of tannins (gallic acid) and of catechins.
An hemostatic product is any product capable of retaining blood flow. We can take advantage of the hemostatic properties of certain plants to stop bleeding.
Curative preparations with witch hazel
The astringent or hemostatic properties of witch-hazel can be used for the following conditions:
Circulatory system: The astringent properties of this plant act on the circulatory system causing constriction of blood vessels, and relieving heaviness and pain produced by swollen veins. These properties can solve problems like these:
Hemorrhoids: The astringency of witch hazel is used for the external treatment of hemorrhoids. Applying witch hazel preparations on piles decreases their inflammation and itching. (The most convenient way to use its advantages is to apply creams or suppositories prepared for this purpose. On sale in pharmacies) (It may be performed with tincture of witch hazel)
Varices: Like hemorrhoids, witch hazel is used for internal or external treatment of varicose veins. Applied externally, there are pharmacies and specialty stores that sell witch hazel tincture (prepared on an alcoholic basis) and aqueous extracts. Either of them can be prepared to make compresses to wet the leg area affected by varicose veins. (Perform gentle massages on the legs affected by varicose veins using the above products)
The infusion of the leaves can be used for internal usage, although it is more difficult to acquire the dry plant extracts mentioned above. The leaves of witch hazel can be used to make an infusion with a dosage of one teaspoon per cup of water. (Take a couple of cups a day) (See contraindications and toxicity of the plant)
Urticaria: (Wet a gauze with witch hazel and apply on affected area)
Varicocele: The same treatment can be applied for varicocele or varicose dilatation of the spermatic cords.
Phlebitis: The inflammation of the veins of the legs can be treated in the same way.
Leg pain and poor circulation in the feet: The use of these treatments is especially recommended for people who submit the capillaries of the legs to intensive work, such as those who have to spend much time standing in their work – cashiers, clerks, guards, etc.
Witch hazel water can help reduce leg pain and prevent the emergence of diseases caused by poor venous return. This treatment will relieve pain, reduce swelling and will be able to prevent the onset of diseases because of poor circulation in the legs, such as in varicose veins or phlebitis.
Bruising, hematomas: Witch hazel, applied to bruises, helps reduce swelling, reduces pain and helps eliminate the blue marks.
Burns and sunburn: it helps healing, diminishes pain and prevents infection (Apply witch hazel on non severe burns)
Bleeding, nosebleeds and cuts: Used on wounds of little consideration, witch hazel has antibacterial and hemostatic functions (it fights bacteria and helps stop bleeding). At the same time, it relieves pain and itching caused by wounds. (Apply witch hazel to the wound)
Metrorrhagia: Vaginal bleeding occurring out of menstruation period can be mitigated with this plant, that helps to stop the excessive output of blood. (Infusion of a teaspoon of dried leaves per cup of water. Take 2 cups a day)
Dysmenorrhea: Irregular menstruation bleeding can also be treated with the previous preparation. It will help regulate bleeding.
Skin Care: Witch hazel is widely used in cosmetics for skin care, especially cutis care. Due to its astringent properties, it is frequently used for the preparation of mixed skin creams. With hazel is very good to be used to moisturize the skin after hair removal by chemical or waxing methods.
Menopausal problems: There is evidence that the internal use of this plant helps reduce hot flashes caused by menopause. (Infusion of a teaspoon of dried leaves per cup of water. Take a couple of cups a day)


More information about witch hazel.
This article was endorsed by
Montserrat Enrich
- Journalist specializing in edible wild plants and plant uses.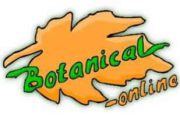 Written by
Editorial
Botanical-online team in charge of content writing