How to make a medicinal infusion
MEDICINAL PREPARATIONS: INFUSIONS
What is an infusion?
An infusion is the most frequent method of extracting the active ingredients of a plant that are soluble in water.
Coffee, mate and tea are the most consumed infusions in the world, specially used as natural stimulants because of their content in alkaloids.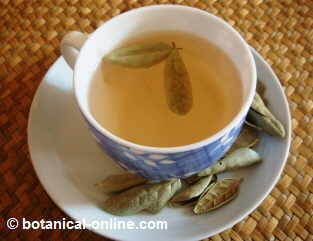 An infusion of boldo. Tea plant is the most consumed in infusions in the world
How is an infusion prepared?
It consists in pouring warm water, usually on the tenderest parts – leaves, or flowers of a plant -, and let it rest between 5 and 10 minutes, covering it,.
Each plant has its dosage and contraindications.
Are infusion bags or sachets recommended?
People are very accustomed to using the sachet method to make infusions. These bags can be bought at the supermarket or at the natural products store.
Once at home, a bag is placed inside a glass and hot water is put on it, leaving it to rest between 5 or 10 minutes. It is a very practical system that allows us to take infusions at any site.
Infusion bags or sachets are a very practical type of preparation, although, in most cases, these sachets contain very low quality herbs.
In case of using sachets, it is recommended to buy those brands that have better aroma, or to observe that they do not contain too crushed plants.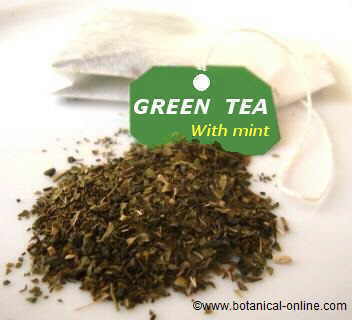 Infusion bags are practical, but they usually contain plants that are too crushed (dusty) and oxidized. Its taste and properties have deteriorated.
What herbs are recommended for infusions?
It is advisable to buy herbs in bulk at a specialized herbalist or a trustworthy store. To keep them for longer, store them in a dry, clean, airtight container, sheltered from sunlight.
Infusions with fresh plants have very good taste, because the plant retains all its essential oils. Not being dry, it contains more water (more volume) and it is used in more quantity than when the herb is dry. However, it is not possible to dispose all fresh plants throughout the year, so they have often to be bought dry.
How to make infusions?
Dry herbal infusions are made with approximately 1 teaspoon of plant (1.5-3g) per cup of infusion (consult the study of the plant in question for the amount to be used).
We have to know how to prepare our infusions so that they can have an authentic flavor and keep the medicinal properties expected of that plant. Some require shorter infusion time, others require more rest time, etc.
Can you heat the infusion water in the microwave?
There are people who prepare the infusion of sachets in the microwave. This is not proven to be a suitable method to extract the medicinal principles of plants.
How is a homemade infusion performed?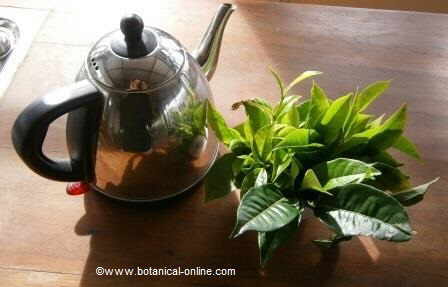 Infusion of green tea leaves provides highly recognized antioxidant and medicinal properties
The traditional method has been shown to be the most effective one in making infusions and the only home-based method that extracts all curative principles from plants. It is usually done in two ways:
– Individual infusions in a cup or glass
– Infusions for several doses, done in casserole or container
How is an individual infusion made?
– Put a small tablespoon of dry plant inside a cup, which would equal an approximate weight of 1.5-3 gr. (The dose changes depending on whether it is a dry plant or a fresh plant. If it is a fresh herb, the amount will usually be double)
– Once the herb inside, pour some water that just broke to a boil. Cover it so that the properties found in the oils do not evaporate.
– The infusion plant will be kept inside the cup for a period of between 5 and 10 minutes.
– Subsequently, strain it so that it can be ready to drink.
– It can sweeten with sugar, but it is better to do it with honey.
How do you make an infusion with casserole or pot?
If it is desired to prepare with casserole or with a container for several doses or several people, the following method will be followed:
– Put a casserole with water to boil at high heat.
– When boiling, turn off the heat.
– When it stops boiling, put the herb in the water (about 6 small tablespoons of dry grass or 10 tablespoons – between 20 and 30 grams, respectively for each half liter of water)
– Cover the casserole and let stand between 5 and 10 minutes
– Strain the liquid so as it to be ready to take
– If it has a taste that is not pleasant, it is better to sweeten it with honey.
How many infusions can be taken per day?
You can usually take 2 to 3 cups a day.
How to preserve infusions?
They should be stored in the refrigerator or in a cool place if they are to be kept, and should not be done beyond one day.
It is better that the infusions are recent so that they do not spoil or lose their medicinal effects by oxidation or evaporation


More information on bronchitis.
This article was endorsed by
Elisenda Carballido
- Dietitian nutritionist. Postgraduate in Phytotherapy and master in Nutrition and Metabolism.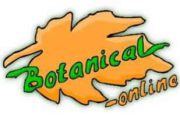 Written by
Editorial
Botanical-online team in charge of content writing