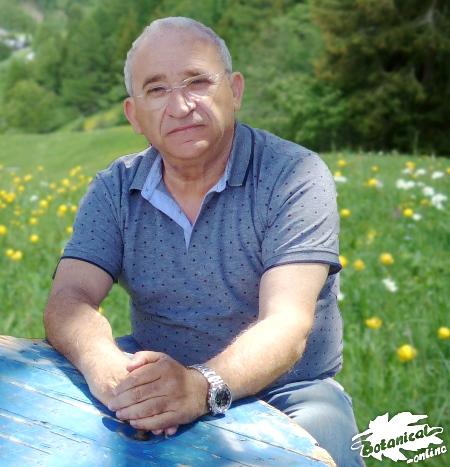 Vicente Martínez Centelles
Author of  Botanical-online website
Who is behind Botanical online?
Vicente Martínez Centelles is the main author of Botanical online website. For more than 20 years he has been  a teacher of natural sciences, until in 1999 he started this project. With great enthusiasm and determination , he has made the web grow until it has become a reference in the whole world.
Throughout these 20 years, Botanical-online has managed to spread almost 600 million pages worldwide on The World of Plants, which makes it without doubt the most consulted portal on plants and all their applications.  For the author, to explain how it originated is a privilege.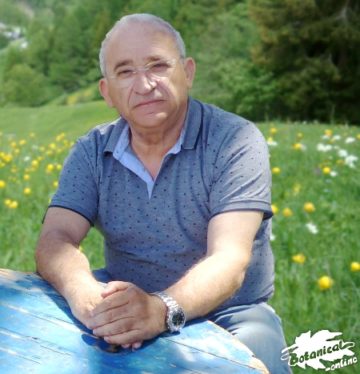 How  was Botanical online born?
Botanical-online was created as a small educational project. As a teacher  of Natural Sciences, the subject of "Plants characteristics and functions" was included in my syllabus. In last decade of the twentieth century, the most of a teacher usually did in class was theoretical explanations, which used to produce a great drowsiness in the students and, consequently, teacher could not be able to achieve very convincing academic results.
So that my students were more interested , I thought it might be useful to prepare a series of interactive activities that would take place in the computer room. The students welcomed them with great interest, resulting in a very adequate material to reinforce the contents that I had to explain in class.
The Study of plants  is still an important section of Botanical-online today. There are many educational centers, schools and universities that have referenced  this seccion on their webs links.
What has Botanical-online trajectory been and how has this website been growing?
When I started  Botanical-online project, I did not think it would go that far. Nearly 20 years in the history of many disciplines is not a too long term , but 20 years on the Internet represent a challenge in this changing world of new technologies.
Over the years, the web has been expanded to become a broad portal on ethnobotany.  Different used of  plants:  medicinal, industrial, cosmetic, gardening applications, vegetables in the kitchen, cultivation of plants, botanical records, natural parks, flora,  botanical travel, photography of plants, … These are some of the sections that constitute this Encyclopedia of life.
What is the mission of Botanical-online.com?
Describing the different uses of plants has been my main objective and all the interest and effort of the people who have participated in this project has focused on making known the importance of the plant world as a previous step to its necessary conservation.
Thank you very much to the entire Botanical-online community
This website is the work of my whole life. Over the years, my family members, friends, colleagues, professionals and Internet users, have been excited about the project and have helped me to expand and refine it, to turn the web into one of the most complete Internet portals. For all this,  I am very grateful and I feel enormously fortunate.
The enthusiasm, knowledge and desire to teach of all the authors is appreciated in the numerous explanations of the articles, the related links, the info-graphics, in the photos of "how to step by step" , in close-up photos, and in many more details, that only  authentic passionate and experts in the plants field could provide.
We are very proud of the community created for almost 20 years through the web, and that is why we want to thank  all of you for your trust .
Articles written by Vicente Martínez Centelles
Articles reviewed by Vicente Martínez Centelles