Supplements for deafness
Natural treatment of deafness
The following supplements may help slow or prevent hearing loss. It is advisable to consult with the specialist the convenience of using any of the following products, especially if you are taking any medication or have any health problems.
Ginkgo (Ginkgo biloba) The administration of 60 to 240 mg daily of this product not only guards us against cerebral apoplexy but also prevents a range of symptoms associated with poor circulation in the head: dizziness, ringing in the ears, poor speech, memory problems, lack of concentration, migraine, hearing loss, vertigo, etc.
Vitamin A: Vitamin A is very suitable antioxidant that can prevent the action of free radicals which are able to trigger hearing sclerosis. (The usual dose is about 24,000 IU daily)

Ginkgo leaves

Vitamin C: Like vitamin A, it has antioxidant effects and also thins the blood allowing more irrigation of the affected area. (The usual dose is about 400mg per day)
Vitamin D: The main function of this vitamin is to fix the food calcium in bones and prevent its dissolution into the blood and subsequent transportation to the muscles and nerves. By doing this, bones have less calcium and become brittle, leading to a condition called osteoporosis in which bones break very easily. osteoporosis can occur very easily when women reach menopause.
The intake of supplemental vitamin D and calcium in the elderly may slow the progression of this disease, preventing their bones to break so easily. Vitamin D is appropriate for the tooth to be in good health.
In the elderly, osteoporosis often causes a loss of hearing due to the erosion of the ear bones. Vitamin D intake can strengthen them, so it can prevent some cases of deafness in older people.
Soy lecithin: Because of its antioxidant properties and its ability to dissolve cholesterol, it is very convenient to take a tablespoonful of this supplement every day.


More information about hearing loss and its natural treatment.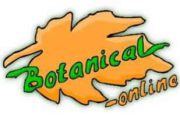 Written by
Editorial
Botanical-online team in charge of content writing