How to cure hearing loss with medicinal plants
Phytotherapy. Herbal remedies for hearing loss
The herbal medicine to combat hearing loss is focused on the use of a number of plants with the following purposes:
Circulatory plants: to improve the circulatory diseases that can produce it.
Anti-microbial plants: to treat ear infections.
Cleaning plants: To remove the ear wax or substances that may prevent the passage of sound waves properly.
Internal use preparation for hearing loss
The main useful plants in the treatment of hearing loss are:
Ginkgo leaves

Ginkgo (Ginkgo biloba) Poor circulation in the brain is the cause of many serious and crippling diseases. One of the most dangerous is stroke that can cause death or paralysis of a body part. Ginkgo extract improves circulation to the capillaries of the brain, increases resistance and helps to prevent blood vessels breakage.
The administration of 60 to 240 mg daily of this product not only guards us against cerebral apoplexy but also prevents a range of symptoms associated with poor circulation in the head: dizziness, ringing in the ears, poor speech, memory problems, lack of concentration, migraine, hearing loss, vertigo, etc.
Marjoram (Origanum majorana) Because of its hypotensive and anti-arteriosclerotic properties, it is recommended for treating hearing loss caused by poor circulation in the ear. (One teaspoonful of dry plant per cup. Take two cups a day)
Onion (Allium cepa) It is very appropriate to thin the blood and prevent or combat circulatory diseases such as arteriosclerosis, cholesterol and hypertension. Its normal use would be interesting to treat or slow the loss of hearing (Maceration of 300 g of onion in a liter of water for 12 hours. Take three glasses per day)
Garlic (Allium sativum) It improves circulation, lowers cholesterol and blood sugar levels Garlic can be very useful in the treatment of hearing loss because one of these diseases.) (Raw in salads) (Maceration of 100 grams of garlic 400 grams of alcohol in wine. Half a teaspoon before bedtime)
More information about some other foods that can prevent hearing loss in " Hearing loss diet"
Apple also moisturizes and regenerates the mucous membranes so it can aid to combat the problems of the inner ear due to excessive dryness.
It is also very rich in vitamin A with antioxidant effects well suited to prevent the action of free radicals that can facilitate hearing sclerosis. (Mix a Tsp cider vinegar with a spoonful of honey per cup of water. Take three glasses a day during the three main meals. If you notice heartburn, lower the dose)
External use preparation for hearing loss
Garlic

Marjoram (Origanum majorana) The tender plant juice is used for hearing loss and earaches (Squeeze the plant and introduce a few drops in the ear)

Onion (Allium cepa) Onion juice has been used as a remedy to stop hearing loss. (Place a few drops in the ear)
Garlic (Allium sativum) A popular remedy is to mix garlic juice with almond juice diluted to 50% with water and put a few drops in the ear.
Olive (Olea europea) It helps to treat ear infections (otitis), sometimes responsible for hearing loss (Cautiously put an oil-soaked cotton into the ear).
Elder (Sambucus nigra) With similar purpose as the olive. (Apply the steam resulting from the decoction of a handful of dried flowers. See how to apply it in the general study of this plant)


More information about hearing loss.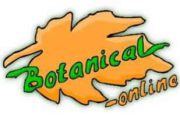 Written by
Editorial
Botanical-online team in charge of content writing