The sale of drugs and medicines online
Cybernetic illegal pharmacies
In an official notice of 2 of March of 2005, the International Narcotics Control Board (INCB) that is an organism of the UN (Organization of United Nations) to combat narcotics, reported increased sales of drugs over the Internet.
According to this organization, this form of sale is a new way of illegally selling such products outside the traditional channels of trafficking, as had been done until now.
The official notice affirmed that there are million doses of medicines that are administered incorrectly along with drugs of illegal sale which are distributed throughout the year through internet without any prescription.
They are confusing for the buyer, because they are sold along with other products as food supplements, that can be distributed legally without a prescription. This posed a real danger for the consumer, especially children or adolescents.
Which are the main drugs sold on line?
Among the substances contained in the list of those sold are:
Synthetic stimulants such as amphetamines
Sedatives, among which some anxiolytics stood out, such as benzodiazepines
Other drugs
Why are drugs on line mainly dangerous?
According to this official notice all these products are not sanitarily controlled and the consumer does not know if they are safe or really effective.
Many of them are even fake and contain no substances that are actually advertised.
Where do drugs on line come from?
In the opinion of this body, most of these items come from countries like Pakistan. They are acquired through online pharmacies and taken to the homes of customers through the mail.
The International Narcotics Control Board declared its intention to bring together international police, medical and mail organizations as well as the Governments concerned to coordinate the fight against this cyber traffic.


More information on drugs and other types of drugs
This material is for informational purposes only. The production, use or sale of most of the substances described herein is prohibited by law in many countries. "Botanical" does not intended to encourage the use of these substances but simply to inform. Please, before taking any initiative, consult with the relevant legislation of each country. At the same time, we warn the readers that the use of most of these substances can cause serious risks to physical and psychological health of consumers.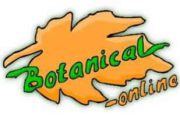 Written by
Editorial
Botanical-online team in charge of content writing