Toxicity of Echium vulgare
The dangers of viper's bugloss

Is the use of viper's bugloss safe?
Viper's bugloss or blue weed is a plant with possible toxicity, which should be used with caution as it has contraindications.
Dangers and adverse effects of viper's bugloss
It is a plant of the Boraginaceae family, closely related to borage, which, like the latter, contains a type of hepatotoxic alkaloids.
Viper's bugloss contains pyrrolizidine alkaloids (consolidine, echimidine, heliosupine and cinglosine or equiine) that are toxic to the liver when long treatments are carried out.
The plant should not be administered for a long period of time in any case, and is contraindicated in case of liver disease.
Cinglosine or equiine (an alkaloid present in the plant) has toxic effects on the liver and can cause nerve paralysis in high doses. Pyrrolizidine alkaloids may be carcinogenic.
These alkaloids are found mainly in the stem and old leaves of the plant, and to a lesser extent in the flowers and young leaves.
The tender leaves of the plant are consumed as a wild edible plant, since the alkaloid content is very low. In any case, caution is recommended and not take the plant in large quantities.
The plant is covered by dense hairs, which are irritating hairs, possible causes of contact dermatitis.
In case of carrying out treatments with viper's bugloss or with the oil of its seeds, certified products that do not contain pyrrolizidine alkaloids must be used.
Pregnancy and lactation
The use of viper's bugloss and its oil during pregnancy and lactation is contraindicated. Its toxic alkaloids can cross the placental and mammary barrier until reaching the fetus or baby.
*More information: Plants and pregnancy


More information on viper's bugloss
This article was endorsed by
Vicente Martínez Centelles
- Founder of the web and director. Teacher of natural sciences, expert in plants, natural remedies and botanical photography.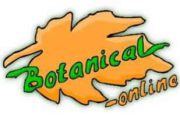 Written by
Editorial
Botanical-online team in charge of content writing