What is rapeseed oil good for?
Differences between canola oil and rapeseed oil
Both rapeseed oil and canola oil come from the same plant, rapeseed, rape or canola (Brassica napus). The canola oil was initially called "double zero" variety.
This first variety was genetically modified from rapeseed, due to its high content of erucid acid and glucosinates, which were reduced to values ​​not higher than 2% and 3mg / g, respectively, because they are toxic for human consumption.
Thanks to these modifications, it became canola oil, which we know today, that is, in a vegetable oil suitable for human consumption.
Characteristics of rapeseed oil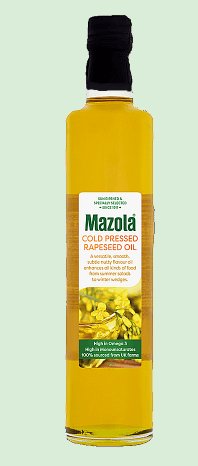 Rapeseed oil (in its canola variety) is obtained from the rapeseed seeds, the extraction method and solvents are used for a greater production of oil and can be subjected to refining.
Its content in fatty acids is similar to that of olive oil, but with a higher content of linoleic acid and less of saturated fatty acids.
In fact, it is the oil that contains the least amount of saturated fatty acids, while it is the largest contributor of oleic acid.
Therefore, its composition is mostly monounsaturated due to its high oleic acid content, with levels of between 50 and 60% of its content and also in omega 6 and omega 3, since, together with walnut oil, it is the Higher content has linolenic acid.
But its biggest difference is its content in a fatty acid called erucic, which is toxic to our body and affects the heart specifically.
(See composition of rapeseed oil)
Physical and chemical characteristics of rapeseed oil
This type of oil is transparent with a slightly yellow coloration, its acidity does not exceed values ​​of 2 degrees. Its taste is very tasteless, without flavor.
What is rapeseed oil used for?
Industrial uses of rapeseed oil
Lubricant: Currently, rapeseed oil is mainly used as a lubricant for machines.
Biodiesel: Recently its cultivation has been boosted for use in the production of biodiesel.
Lighting: Traditionally it was used as oil for lighting lamps.
To calm strong tides:  Another very particular use is as a resource to calm the waves of the raging seas. In this sense, it is poured over the waves in places where rescues have to be carried out so that the rescue team can work better.
Food uses of rapeseed oil
Rapeseed oil, in its variety of canola, can be consumed both raw, for example for dressings, as for making sauces or margarines and obviously in cooking such as frying.
Rapeseed oil was responsible for causing massive poisoning in Spain, a situation that was caused by the consumption of oil, which was intended for industrial uses and not for human consumption.


More information on rapeseed
This article was endorsed by
Elisenda Carballido
- Dietitian nutritionist. Postgraduate in Phytotherapy and master in Nutrition and Metabolism.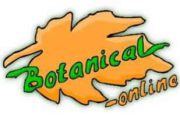 Written by
Editorial
Botanical-online team in charge of content writing