What do the properties of olive oil depend on?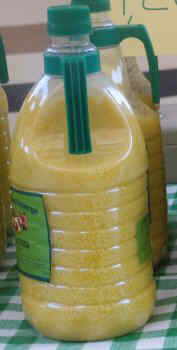 The physical characteristics of olive oil vary when subjected to very low temperatures, as the oil from this photo that is starting to solidify
The properties of olive oil vary depending on many factors. One such factor is the degree of acidity of the product, which indicates if there are alterations in both the flavor and aroma of the oil.
The degree of acidity is established by measuring the concentration of fatty acids present, in particular, in oleic acid, the fat which predominates in olive oil.
A high degree of acidity means that the olives are more damaged and / or the extraction process has not been made as properly as possible. Among the possible reasons, for example, we can mention not having kept it away from light. This does not mean either is not marketable or it has got a stronger flavor.
Another analyzable factor is the peroxide levels that indicates the oxygen content of oil and its ability to be easily oxidized, that,s to say, its antioxidant properties that provide us with many benefits and prevent oil deterioration. As in the previous case, these levels increase when the whole process of oil extraction has been badly realized.
Absorbance, which measures the oxidation of other compounds that reside in the oil, has also to be analyzed. It has the same problems and purpose than the last factor of analysis.
Clearly, the assessment of organoleptic characteristics of the final product (taste, aroma and texture), is the key to determining the quality of the final product.
If taste, aroma and texture are not adequate and are altered, one should discard the oil. By contrast, if appropriate, this will result in further classification of the type of oil: olive extra virgin olive, virgin olive or lampante oil.
The flavor of the oil, on the contrary, affects its quality. It may vary in more or less favorable characteristics that will serve for further sorting. Some of these features range from a mild level of bitterness, even to an unpleasant high rancidity.
Does the color of olive oil indicates the quality of it?
The color of the oil also tends to vary because it depends on which type of olive it is produced
We can find different olive oil colorations ranging from deep, dark green to gold or almost transparent. Oil colour is a parameter that does not affect the product quality.
Properties of olive oil depending on the type of olive
We can point out the main characteristics of some Spanish olive oil types, according to the different varieties of olives. The more important ones are the following:
– Picual olives produce a bitter, fruity taste green oil
– Chamomile Villalonga olives produce a fruity, spicy oil with a touch of bitterness, and a very aromatic flavour. The oil is strong coloured with a cloudy aspect.
– Cornicabra olives yield oil with an intense flavor and a rich aroma.
– Chamomile olives produce a very mild flavor fine oil, not spicy and absent of bitterness.
– Arbequina olives deliver a mild flavor oil, not spicy and absent of bitterness. At the same time, arbequina oil is very aromatic with a green-brown color.
– Blanqueta olives produce an intensely fruity taste oil, sweet, spicy and bitter. It is a very aromatic oil with a light green color, almost transparent.
– Forge olives deliver a mild taste and a little spicy and fruity oil. It has somewhat a murky color.
– Aragonesa or Empeltre olives gives a yellowish sweet-tasting like fruit oil, although very aromatic.
– Seville olives yield little oil. These olives are highly valued for their large size.
– Hojiblanca or beaked olives produce a mild flavor oil, with a slightly yellow and golden color. (Córdoba and Málaga).
– Royal olives give a mild flavor oil, very aromatic and fruity. This type of oil has a very special redcolor. It is considered a very high quality oil (Jaén).
– Serrana olives produce a fruity flavor oil, full-bodied. The oil being between green and gold. (Castellón).
– Lechin olives deliver a mild and sweet flavor oil, very aromatic and fruity. (Granada and Almería).
– Castellana olives, produce a very fruity-tasting oil, with a spicy touch, very aromatic. (Guadalajara).
* Related information: Why is olive oil good for your health?


More information on olive oil
This article was endorsed by
Elisenda Carballido
- Dietitian nutritionist. Postgraduate in Phytotherapy and master in Nutrition and Metabolism.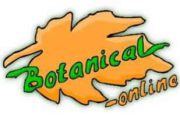 Written by
Editorial
Botanical-online team in charge of content writing