Varieties and classes of olive oil

In olive oil, we find varieties of the same product with different characteristics. This is due in part to the different ways olives are collected.
In addition, some types of olive oils, like the so-called virgin olive oil, are subjected to an assessment of their organoleptic properties, where of they will be included in category based on its characteristics.
We find the following types of olive oil:
Virgin olive oil: It is one that is obtained only by mechanical cold pressing, never using high temperature to extract more oil quantity.
It is the oil we get from the first pressing without any system to increase the amount that is extracted such as heat production which could decrease their intrinsic qualities.
Therefore, this type of oil is purer and possesses more properties. Among virgin olive oils, we can also find various types. Depending on taste, color and acidity, we have:
Extra virgin olive oil: the oil with the highest quality and the most distinguished organoleptic properties. The concentration of oleic acid or acidity is lower to other olive virgin oils (close to 1%), which ensures good product quality compared to other oils with higher levels of acidity.
The high quality of this oil gives it a strong fruity flavor with a slight touch of acidity, a very soft and a distinctive intense green color (More on this type of oil in the listing below)
The fine virgin olive oil is an oil with less organoleptic properties and a relatively higher acidity, close to 2 degrees. This means it is of good quality, but clearly less valuable than the extra virgin olive oil. It has a milder flavor and slightly more acidic and its color is more golden.
The ordinary virgin olive oil is virgin olive oil fit for human consumption, with less organoleptic properties and more acidity, with slightly more than 3 degrees.
The lampante virgin olive oil is not suitable for human consumption. It has fewer organoleptic properties than ordinary virgin olive oil and its acidity levels go well over 3.3 degrees.
Its quality is very low due to the low quality of the product has been used to produce it, either because olives were badly damaged or they were of very poor quality.
The deterioration is such that it was called "lampante" because formerly it was used as fuel for oil lamps.
Currently, this type of oil undergoes a refining process that reduces negative sensory characteristics, such as an unpleasant taste, making it almost tasteless and can thus make a mixture with other oils of better quality and be able to become eatable for human consumption. It is marketed as refined olive oil.
Refined olive oil is the oil that is obtained by mechanical pressing. Due to its poor quality, it is not classified as virgin olive oil, so, after being obtained by pressing, it is subjected to a system of refinement and to high temperature to eliminate the negative and probably unpleasant organoleptic properties.
It is also often obtained directly from refined virgin olive oils of lesser quality. These systems, especially chemicals, reduce its intrinsic qualities, and therefore is not considered the purest olive oil and the one with the highest properties, although it is fit for human consumption.
These type of oil, through the refining process, attains an acidity level,which accounts for half of an extra virgin olive oil, about 0.4 degrees or so.
Olive oil is one that is obtained by a mixture of virgin olive oil and refined olive oil. The virgin oil used can be an extra virgin oil, a fine virgin oil or and ordinary virgin oil.
Thus, depending on the amount or percentage of the mixed oils, the organoleptic properties of this oil vary. However, it usually offers an intermediate acidity of 1 or 1.5 degrees or less, and it generally has an almost bland taste.
The olive pomace oil is one that is obtained by a system that applies to olives bone, called pomace. This process involves the use of solvents and other chemicals that are applied to the crushed mass, obtained by pressing and crushing the bone.
This mass is the mass excess that is not used in the system of production of virgin olive oil, which, in some cases, it is discarded or at least used to not splurge it and to get this type of oil.
This system can extract more oil than any other system, so it can increase the production of any olive type, obviously with lower organoleptic characteristics, but fit for human consumption.
There are several types of olive pomace oil, depending on whether or not mixed later:
– The raw oil-pomace oil is that obtained by the above system without adding any oil or mixture than this one. Therefore, it keeps intact the characteristics that derive from this system.

– The refined olive pomace oil is the one obtained by the above system. It has also been refined to reduce unwanted qualities. It is suitable for human consumption and should not have an acidity greater than half that of the extra virgin olive oil, or about 0.5 degrees.

– The olive pomace oil, is obtained by mixing refined olive pomace oil in conjunction with some virgin olive oil. It is suitable for human consumption and its acidity should not be more than 1.5 degrees.


More information on olive oil
This article was endorsed by
Elisenda Carballido
- Dietitian nutritionist. Postgraduate in Phytotherapy and master in Nutrition and Metabolism.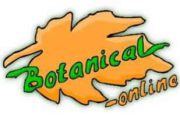 Written by
Editorial
Botanical-online team in charge of content writing