Benefits of rye flour
Properties of rye flour
Rye flour provides a characteristic bitter taste to the bread, but it is also used for making soups, meatballs and other culinary preparations.
Characteristics of rye flour
Rye flour has a special type of starch: the pentosans
Wheat flour and flour from other cereals is usually rich in starch. Starches are chains of glucose (or saccharide) linked together, forming a complex called "polysaccharides" or complex carbohydrates. Thus, starch is a polysaccharide.
However, there are other types of polysaccharides formed by the binding of other saccharides, such as xylose and arabinose. An example of another type of non-starch polysaccharides are the pentosans present in rye flour.
Pentosans are a class of polysaccharides that provide much viscosity to bread mass. This is because they have properties partly soluble in water and insoluble in part, forming a "gel" in the body with the mixture of water and flour.
These properties in the flour confer special properties to rye bread. Indeed, rye bread is more durable (holds more moisture), the crumb texture is different from other breads, and depending on the fermentation time, you can get higher volumes than in wheat bread.
The quality of a rye flour is measured by the proportion of pentosans /starch which it contains.
Rye flour contains less gluten than that of wheat flour
Rye flour contains a protein called gluten, which is not suitable for coeliacs.
This protein is responsible for forming a "network" that during the bacterial fermentation of bread will keep the gas (carbon dioxide) within the mass, forming a spongy crumb. This quality is the reason why a cereal makes or does not make "bread".
Therefore, as in other flour, such as wheat, gluten is essential for the formation of bread. In the case of rye flour, the result of a spongy bread is due to its content of pentosans.
Rye gluten is less complex than gluten from wheat flour, so it does not have the same capacity for "bakery."
There is also the option to combine rye flour with wheat flour to produce better bread.
Important note: although it contains less gluten than wheat, rye is not suitable for coeliacs.


More information about rye.
This article was endorsed by
Elisenda Carballido
- Dietitian nutritionist. Postgraduate in Phytotherapy and master in Nutrition and Metabolism.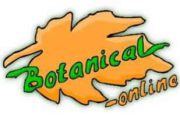 Written by
Editorial
Botanical-online team in charge of content writing