Health benefits of viper's bugloss
Properties of viper's bugloss (Echium vulgare)

Viper's bugloss (Echium vulgare L.) is a medicinal plant native to the European continent, which is found above all in calcareous places and meadows. The most used part of the plant are the flowers, which are rich in mucilage. The infusions are traditionally used as diuretics, pectoral, emollient and healing.
INTERNAL USE
Depurative properties of viper's bugloss
– Depurative: Viper's bugloss is a plant closely related to borage. Its alkaloids provide diuretic properties that help eliminate fluid retention and edema from the body. The infusions are used to treat rheumatic pains and obesity.
Other virtues of viper's bugloss
Pectoral: the leaves and flowers are rich in mucilages with demulcent effects. The infusions of viper's bugloss flowers are used for the treatment of cough and bronchitis as an excellent pectoral.
Gargling: for sore throat.
Remedies for external use of viper's bugloss
Like its boraginaceae congeners, viper's bugloss is a plant rich in allantoin, a substance used in many vulnerary ointments and cosmetic creams, as it has regenerating, healing, antiseptic and skin rejuvenating virtues. Its effect is complemented by mucilages and tannins.
Emollients: Viper's bugloss plasters are used externally to soften the external parts of the body that are irritated due to their emollient and demulcent properties against scars and boils.
Acne: Viper's bugloss seed oil is rich in omega 3 (stearidonic acid). It is used for anti-inflammatory purposes and for the treatment of acne, eczema and to improve the appearance of the skin.

Magical properties of viper's bugloss
Magical effects: the peculiar form of its flower groups, which reminds us the form of a coiled snake, (hence the origin of its name "viper" from Latin "vipera") made people think wrongly that it' s got the magical property of healing the bite of a viper.
Food properties of viper's bugloss
Cookery virtues: leaves forming the basal rosette are eatable, provided that you eat them when tender (In Winter or at the beginning of Spring)
Picking and storing viper's bugloss
You have to pick it up before bloom or a bit after it, during the months of April and July.


More information about viper's bugloss.
This article was endorsed by
Vicente Martínez Centelles
- Founder of the web and director. Teacher of natural sciences, expert in plants, natural remedies and botanical photography.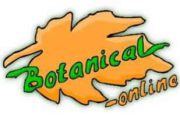 Written by
Editorial
Botanical-online team in charge of content writing