(Pinus sylvestris)
WHEN YOU SHOULD NOT TAKE PINE REMEDIES

Pine photo
What is a Scots pine and what is it used?
Scots pine (Pinus sylvestris) is a tree of the Pinaceae family, which has properties in herbal medicine on account of its richness in tannins (20%).
Pine has antibacterial, expectorant, anti-inflammatory and diuretic properties.
The essential oil is inhaled to treat numerous respiratory diseases, bronchitis, coughs, colds and sinusitis.
It is also used in herbal medicine for liquid retention and for rheumatism or joint pain.
* Learn about the medicinal properties of pine.
What are the contraindications of Scots pine?
– Pregnancy and breast-feeding with pine remedies are contraindicated.
* More information: Plants and pregnancy.
– Children under 6 years should not take this kind of remedies.
– Bronchial asthma
– Gastritis, hiatal hernia and digestive ulcers: Due to the high tannin content, Scots pine is contraindicated for these pathologies. Tannins in high doses are irritating to the gastric and intestinal mucosa, and may induce vomiting and even ulcerations.
– Constipation: because it contains tannins, pine treatments can aggravate constipation.
– Iron deficiency anemia (iron deficiency) should not take long pine or pine internally treatments people with anemia. Tannins inhibit the absorption of iron from foods, supplements or drugs.
– Because of the phototoxic properties of pine, we should not take sunbathing if we are under treatment with this plant.


More information on pine tree.
This article was endorsed by
Montserrat Enrich
- Journalist specializing in edible wild plants and plant uses.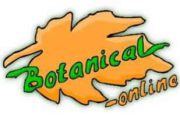 Written by
Editorial
Botanical-online team in charge of content writing