PINE DANGERS

Photo of pine
Is pine a toxic plant?
No, scots pine (Pinus sylvestris) is not a toxic plant. However, it is rich in tannins (20%), which are contraindicated in some cases.
Tannins are the chemical compounds that in high doses can cause intestinal disorders and irritation of the gastrointestinal mucosa.
Because of these components, the plant should be used with caution.
* More information on pine contraindications.
What are the scots pine components?
– Cathechist Tannins (leaves and bark) (up 20%)
– Essential oil (buds, bark, leaves) (1-2%): beta and alpha-pinene, limonene, terpinene, ocimene, myrcene, sabinene,
– Bitter Principle: pinipicrin
– Turpentine o (bark)
– Flavonoids (leaves): lutein, quercetin
– Acids: Ascorbic (leaves) abietic (resin, sap), butyric caffeic, capric, caproic, chlorogenic (leaves) ferulic, protocatechuic (bark) abietic, pimaric (rosin)
– Phytosterols (bark): beta-sitosterol
– Other constituents: arabinose, xylose, pinitol (polyol), fructose, glucose, vitamin C (leaves)
Principles and toxic hazards of scots pine
toxic principles: rich in tannins
Scots Pine has a very high amount of tannins, especially in the cortex. Because of its tannin content in leaves and bark, this remedy should be taken moderately.
To sensitive people, or when very often preparations with leaves or pine bark use, may cause problems in the digestive system.
Tannins are irritating the intestinal mucosa, can cause vomiting and even digestive ulcers. Tannins can block intestinal secretions and alter the bacterial flora, causing constipation.
Bark, sawdust and pine resin can cause dermatitis in sensitive individuals.
Pine essential oil properties and toxicity
Pine essential oil can cause adverse reactions in some people. should not be used internally or externally in pregnant or lactating women, children under 6 years or people with bronchial asthma. Similarly, it not internally administered to people with gastric problems such as gastritis or gastric or duodenal ulcer.
The essential oil of pine needles has phototoxic properties, that is to say, it can cause adverse skin reactions in case of sun exposure, so one should not take solar baths under treatments with this plant. To avoid this problem, as well as a possible allergic reaction, pine oil should be applied in small areas of the skin.
From pine turpentine oil is extracted. Turpentine oil has always had a lot of success for its soothing properties. Purified turpentine oil is used for external treatment of pain. This is a highly toxic oil, which should not be taken internally.
Pine tree preparations during Pregnancy and lactation
– Pine treatments are contraindicated during pregnancy and lactation.
* More information: Plants and pregnancy.


More information on pine tree.
This article was endorsed by
Elisenda Carballido
- Dietitian nutritionist. Postgraduate in Phytotherapy and master in Nutrition and Metabolism.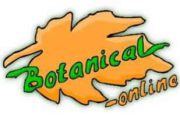 Written by
Editorial
Botanical-online team in charge of content writing