What is the bitter taste?
The bitter taste is one of the four classic flavors that make up the taste (bitter, salty, sweet, sour). Bitter taste is perceived through taste buds located at the end of the upper surface of the tongue.
It is said that bitter taste is less palatable. The reason for this seems to lie in the fact that most poisons often have this flavor. The rejection of the bitter taste is thus interpreted as an adaptation of man to avoid poisoning.
Characteristics of the bitter principles from plants
The bitter principles of the plants belong to a variety of plants that have components that provide a bitter taste. Certain components of some plants, when coming into contact with the mouth, are capable of acting on the bitter taste receptors so that they increase this type of flavor.
Natural food in the past had abundant food bitter principles that gradually have been replaced by a series of other sweet foods. The replacement of natural foods with bitter sweet by others derived from simple carbohydrates or simple sugars has been a very important dietary change with important consequences for the health of consumers.
Today there are many communities around the world who prefer to eat sweet taste food first, followed by the salty taste foods and, thirdly, the acid taste ones. Bitter tastes that provide food like chicory and artichokes have been changed by the sweet flavors that provide salty chips or refined breakfast cereals.
Even the organoleptic characteristics of many traditional foods have been modified in crops to change the taste of them. Lettuce in ancient times had very bitter properties that have gradually become increasingly less bitter. Current iceberg lettuce has virtually no bitterness. If you want to know what it means to possess the "bitter principle" you will have to taste, for example, other plants of the same family, such as dandelion or rocket.
Main bitter principles from plants
Among the main plant bitter principles we have the following:
– Iridiod Monoterpenes : In plants such as gentian (Gentiana spp.) Devil's claw (Harpagophytum procumbens), valerian (Valeriana officinalis), chicory (Cichorium intybus) or dandelion (Taraxacum officinalis)
– Diterpenes: In plants such as horehound (Marrubium vulgare)
– Triterpenes: In plants such as cucumber (Cucumis sativus), pumpkin (Cucurbita pepo), squash (Cucurbita pepo spp. pepo) or other toxic plants, such as bryony (Bryonia dioica) or bitter apple (Citrullus colocynthis)
– Alkaloids: In plants such as goldenseal (Hydrastis canadensis), barberry (Berberis vulgaris) or coffee (Coffea spp)
– Ketones and amino acids: In plants such as hops (Humulus lupulus)
– Sesquiterpene lactones: In plants such as yarrow (Achillea millefolium), arnica (Arnica montana)
– Flavonoids: In plants such as grapefruit (Citrus paradisi)
The importance of bitter principles in health
Many are the functions of the bitter principles from plants in the body. Among these properties we can mention appetizing, digestive, tonic and even slimming.


More information on bitter taste plants
This article was endorsed by
Montserrat Enrich
- Journalist specializing in edible wild plants and plant uses.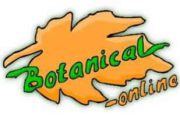 Written by
Editorial
Botanical-online team in charge of content writing