What to eat to prevent or treat indigestion
FOOD THAT CAN EASILY BE DIGESTED
How to eat properly for stomach health
A proper diet can help digestion. This diet should not only contain adequate food and avoid those that may harm us, but must take into account a range of eating habits and the frequency of meals, eating conditions, etc.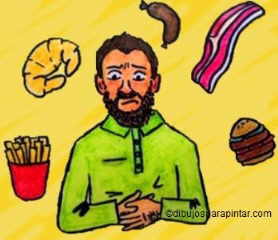 Eating bad fat foods can lead to indigestion problems

Not too acidic or too feculent food are the best
The acidity of the stomach is a major disorder that causes stomach pain, while many of the problems about cramps and spasms are caused by excessive flatulence in the stomach or intestine. Flatulence pressures abdominal muscle and produces pain.
Natural plant foods are particularly interesting for their ability to provide fluids and fiber. But it's worth mentioning specially foods with rich demulcent properties.
We call demulcent all the components that protect the skin or the internal mucous . Among all of them the most interesting ones are pectin, mucilages and starch.
Suitable food for indigestion
Among the foods that contain pectin we have the following: Apples, bananas, carrots

Steamed, boiled or raw carrots are one of the best foods for the stomach.
Among the many foods that contain mucilages we can mention: Okra, borage, flaxseed, chia seeds, sesame seeds, cochayuyo, and figs.

Chia seeds are rich in mucilage. Add them to a yogurt or take it with a glass of water..
A suitable recipe for indigestion
Pears cooked in cinnamon are an excellent recipe, soft and nutritious, especially for those people who are down, sick, with digestive problems or constipation.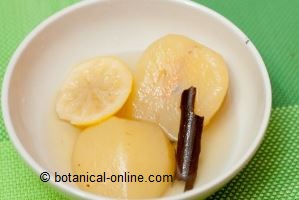 Chia seeds are rich in mucilage. Add them to a yogurt or take it with a glass of water..
NON SUITABLE FOOD FOR INDIGESTION
What food should we avoid in case of digestion problems?
Spicy food to prevent indigestion?
Some specialists argue that pungent spices produce overstimulation of the stomach and they should generally not to be taken by those who have stomachs too active with a tendency to produce acidity.
Other specialists believe that spicy food can help to improve stomach problems or it is even suitable for the treatment of ulcer.
Both agree that hot spices are helpful for people who have "lazy stomachs " and show some trouble digesting food, which may also be responsible for problems of stomach pain, flatulence or constipation.
Some non pungent spices such as cinnamon or coriander, are used to facilitate digestion, remove the acidity and expelling gases.
Is milk good for indigestion?
Milk is not well tolerated by many adults because they lack the proper enzyme to digest it.
People who can not tolerate milk should refrain from taking it.
It is better to replace whole milk for products that are well tolerated such as skimmed or predigested products (yogurt, kefir, curd, etc.)
Are oranges, lemons or other citrus fruits good for indigestion?
People whom citrus (oranges, lemons, tangerines, grapefruit, etc.) will produce heartburn should avoid or reduce their intake.
However, these foods are highly recommended for most people because they facilitate digestion and prevent the feeling of heaviness in the stomach


More information on indigestion.
This article was endorsed by
Elisenda Carballido
- Dietitian nutritionist. Postgraduate in Phytotherapy and master in Nutrition and Metabolism.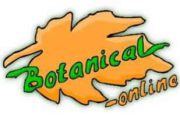 Written by
Editorial
Botanical-online team in charge of content writing