What are Chia Seeds?
CHIA SEEDS are the seeds of chia plant. They are 1-3 mm wide and are consumed as a nutritional supplement.
They mainly contain fiber and are a good source of omega 3. Chia seeds also provide minerals such as magnesium, calcium and zinc.
Benefits of Chia for health
Chia seeds are rich in mucilage. This type of fiber help relieve constipation and lower cholesterol.
If we put some seeds in a glass with water, we can appreciate the high amount of mucilage they contain because a gel is formed. In the digestive tract, this gel stimulates intestinal muscles, and it increases the reflection of defecation. Moreover, this fiber draws substances like cholesterol out of the body.
Chia seeds are strongly recommended for diabetes. Its high fiber content slows the absorption of carbohydrates thus helping to control blood glucose levels. This is because chia fiber reduces glycemic index of other foods by slowering its absorption.

Picture of Chia Seeds

In order to treat diabetes, it is recommended to use them adding them to salads, soups, yogurt, fruit salads or just taking 1 scoop with 1 glass of water before meals.
Chia seeds are very rich in calcium (They contain 500 mg. of calcium per 100 g.). For this reason, people suffering from osteoporosis should take them too.
These seeds are also recommended for people who should follow a diet rich in omega 3, or those with an anti-inflammatory diet. For example, women with painful menstruation, in menopause, pain or arthritis.
In addition, omega 3 helps treat nerve problems due to its importance for the brain: it improves insomnia, stress, depression, etc.
Chia is recommended for people who suffer heart diseases and hypertension.
Chia seeds to lose weight: The fiber volume in these seeds provides satiety.
This fiber helps cleanse the liver because chia fiber captures cholesterol of the bile. Thus, the bile is not reabsorbed and cholesterol is excreted through the feces.

Main benefits of chia seeds
How to take chia seeds?
Chia seeds should always be taken with foods rich in water: A glass of liquid, fruits, with salads or vegetables.
The water in food helps to form a gel with fiber to provide all the benefits of chia.
We recommend taking 1 teaspoon of chia with 1 glass of water before meals up to 3 times daily.
1 tablespoon chia contains 5 grams of fiber. The daily recommended amount of dietary fiber in a balanced diet is 25 to 30 grams.
Sprinkle chia seeds in food: Add it to salads, soups, yoghurt, smoothies, milkshakes, fruits, etc.
Take 1 tablespoon of chia with 1 glass of water before meals.
*See: How to take chia seeds


More information about CHIA SEEDS.
This article was endorsed by
Elisenda Carballido
- Dietitian nutritionist. Postgraduate in Phytotherapy and master in Nutrition and Metabolism.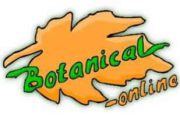 Written by
Editorial
Botanical-online team in charge of content writing