Herbal treatment for chronic fatigue syndrome
With the emergence of symptoms of general fatigue, Chronic Fatigue Syndrome or persistent tiredness, it is advised to visit your doctor to diagnose the possible existence of the condition or rule out the possibility of other diseases that cause similar symptoms (psychological problems, tumors, liver disease, heart, kidney, muscle problems, etc.).
Phytotherapy: Medicinal plants for chronic fatigue syndrome
The primary role of phytotherapy is to use plants that are intended to:
Relieve the symptoms associated with the disease.
Increase immunity
Herbal remedies to avoid being tired
Among all the possible plants to gain strength, we will mention the following: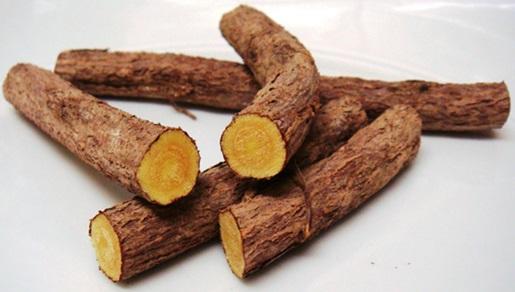 Licorize infusion of crushed dried root is very effective to recover your energy.
Licorice (Glycyrrhiza glabra) Glycyrrhizin of this plant has hypertensive properties which may be indicated to increase blood pressure and lift the spirits of patients with chronic fatigue syndrome or other types of fatigue. On the other hand, we must not forget the antidepressant properties of this plant that can be used to treat depressive symptoms that many patients develop with this disease. (Infusion of half a teaspoon of crushed dried root per cup of water. Take 2 cups a day.) (See toxicity of the plant in the full study of this plant)
Ginger (Zingiber officinale) The antiviral properties of ginger can be useful in treating this disease. (Infusion of a teaspoon of crushed root per cup of water. Take a couple of glasses a day)
Maca (Lepidium meyenii) Maca has shown beneficial in patients with chronic fatigue due to its restorative properties. (See study of this plant)
Astragalus (Astragalus membranaceus) Astragalus strengthens the immune system because it encourages the body to produce interferon, a protein that kills viruses by interfering with their reproduction. Its use may promote resistance to disease development or disappearance. (10% infusion of the dried root. Take a couple of cups a day. It can be taken as a supplement (See information in the list above) (Do not take if you have fever. If you are taking diuretics or anticoagulants, consult your doctor)

Echinacea flower

Echinacea(Echinacea angustifolia) Like astragalus, echinacea boosts immunity by increasing the production of interferon (Infusion of a teaspoon per cup of water. Drink two or three glasses a day) (Rest of treatment every 4 to 8 weeks to undertake it another 4 or 8 ) (Do Not use with liver problems, during breastfeeding or pregnancy) (In case of autoimmune diseases, consult your doctor)
Ginkgo (Ginkgo biloba) The capacity of this plant to increase cerebral blood flow is very useful to treat forgetfulness problems affecting many patients with chronic fatigue syndrome. (It is taken as supplement. More information on "Supplements for CFS".
Siberian Ginseng (Eleutherococcus senticocus) It increases energy, reduces stress and enhances immunity. (Infusion of a teaspoon in a glass of water. Take a glass a day) (Do not take with thyroid dysfunction, heart problems or if high blood pressure)
Other natural resources
Maitake (Grifola frondosa) and shiitake (Lentinula edodes): The tonic properties of these fungi, along with their ability to stabilize sugar levels in the blood, becomes an aid in the treatment of chronic fatigue syndrome.(Take maitake or shiitake supplements or a combination of both in accordance with the terms of the patient's leaflet)


More information on chronic fatigue remedies.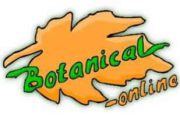 Written by
Editorial
Botanical-online team in charge of content writing