What is kumquat fruit good for?
EDIBLE PROPERTIES OF KUMQUAT
What is a kumquat?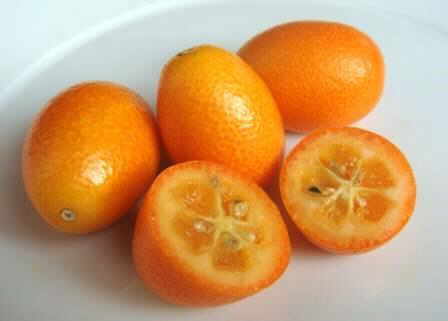 Image of kumquats
A kumquat or cumquat is a fleshy fruit produced by a kumquat (Fortunella spp.), a small tree native from China. This fruit is small, with orange skin and more or less oval (depending on the species).
kumquats are highly valued in the East. The name kumquat means "golden fortune," and comes from "kum" (gold) and "quat" (fortune) in Cantonese.
In addition to their nutritional properties, kumquats are widespread as ornamental trees in many gardens.
How do you eat kumquats?
Botanically, these plants belong to the Rutaceae family – the same family that owns the citrus. But unlike what happens with oranges, tangerines or lemons, kumquats are eaten whole, including the skin.
You must eat a kumquat in this way:
Split it in half, the seeds
Remove the seeds
Eat it whole with the skin.
A kumquat is eaten fresh and whole, as a dessert or between meals.
You can also make jellies, preserves, marmalades, jams, liqueurs, ice cream and cocktails.
Because the skin is consumed, you should wash these fruits carefully to remove any traces of pesticides.
What do kumquats taste like?
Kumquat taste is slightly spicy and acid because most flavonoids and aromatic oils are in their rind.
KUMQUATS NUTRITIONAL VALUE
Kumquats are full of antioxidants with very few calories
A kumquat is a small fruit giving small amounts of sugar per serving, proteins, but especially vitamin C and many flavonoids, with valuable antioxidant properties.
Because of its low fat content, having kumquats always at home is convenient when you are dieting and in case of obesity, as they help to satisfy hunger between meals. They have little calories and numerous health benefits.
The advantage of kumquats versus other citrus is that most flavonoids and polyphenols are in the skin ant not in the pulp, so flavonoids are not dissolved in the liquid (juice) and are easier to assimilate.
Kumquats for the cardiovascular system
Among flavonoids, they mainly contain quercetin, a flavonoid with higher properties for circulation, hypertension, antibacterial, antiinflammatory and antiasthmatic. It also contains rutin, a compound that improves the state of the arteries and capillaries.
These components make the kumquats a fruit filled with properties to improve blood flow, suitable for people with hypertension, high cholesterol, heart problems and people with Diabetes. Its antiseptic properties are an excellent remedy for treating bad breath or halitosis.
Diuretic and detoxifying properties of kumquats
Beside these benefits, we must consider their richness in vitamin C and potassium,that can be found in the pulp of these fruits. These components provode diuretic and detoxifying properties, which make them suitable for incorporation into cleansing diets, diets for edema or fluid retention, gout and rheumatism.
Source of vitamin C for the skin, bones and joints
Being a citric in can not be missed l in the diet for arthritis, ligament or osteoporosis, since vitamin C and calcium help build collagen, necessary for the formation of cartilage tissue, joints and bones.
Although, the food we eat is very important for skin care, however, moisturizers and skin remedies that are applied externally fail to penetrate the inner layer of the dermis, where collagen is located.
Good nutrition of this tissue, rich in antioxidants, prevents wrinkles and skin tightening. For this reason, it is appropriate to eat kumquats, or other fruits rich in antioxidants, when we follow a diet for tanning, anti-aging or to improve the appearance of the skin in general.
Smokers can add kumquats to their smoking diet not only for the skin but also to counteract the oxidizing effects of tobacco.
Medicinal properties of kumquats
Their rind is filled with glands containing essential oils, among which the most important one is limonene. Limonene has anti-asthmatic, antitussive, expectorant, anti-inflammatory and slightly tranquilizing properties. In some countries, the kumquat is used as a remedy for cough (syrup, infusion), asthma and bronchitis.
Main components of kumquats
Nutritional composition of kumquat

( per 100g.)

Nutrient
Amount

Calories (kcal.)

63

Carbohydrates (g.)

16,43

Proteins (g.)

0,9

Fats (g.)

0,1

Fiber (g.)

6,6

Vitamin C (mg.)

37,4

Vitamin B1 or thiamin (mg.)

0,08

Vitamin B2 or riboflavin (mg.)

0,1

Vitamin B3 or niacin (mg.)

0,5

Vitamin B6 o pyridoxine (mg.)

0,06

Vitamin A (UI)

302

Vitamin E (mg. de alpha-tocopherol)

30

Folates (mcg.)

16

Calcium (mg.)

44

Magnesium (mg.)

13

Phosphorus (mg.)

19

Sodium (mg.)

6

Potassium (mg.)

195

Iron (mg.)

0,4

Zinc (mg.)

0,1

Selenium (mcg.)

0,6


More information on kumquat.
This article was endorsed by
Elisenda Carballido
- Dietitian nutritionist. Postgraduate in Phytotherapy and master in Nutrition and Metabolism.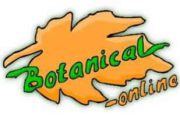 Written by
Editorial
Botanical-online team in charge of content writing