Fortunella spp.
HOW TO GROW KUMQUATS
Characteristics of these plants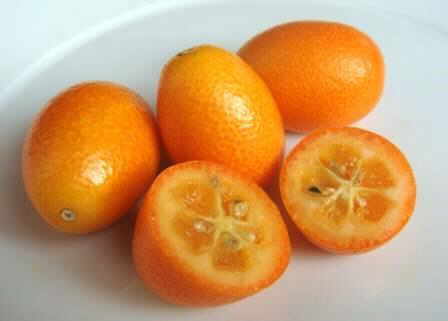 Photo of kumquats
Kumquats (Fortunella spp.) are plants of the Rutaceae family – the same family of citrus.
Small-sized evergreen shrubs (up to 4m. Height). Very branched and with or without thorns.
Leaves simple, alternate, entire and glabrous.
Flowers solitary or in corymbs, hermaphrodite, white petals.
Small fruits, coated with a thin skin containing many essential oil glands.
kumquats are eaten whole, with the skin.
Species or classes of kumquats
The main species of kumquats you can see in the market are:
Kumquat 'Nagami "(elongated fruit) Fortunella margarita = Citrus margarita. It is the most widespread in Europe.
Kumquat "Marumi" (rounded off): Fortunella japonica. Sensitive to cold, with very prominent glands in the skin.
Kumquat "Meiwa" (large and elongated fruits): Fortunella crassifolia. Cold resistant. It is the most appreciated and consumed in the East.
Kumquat "Hong Kong wild": Fortunella hindsii. Grown in Hong Kong.
"Limequats": This is the kumquat species hybridization with lime (Citrus aurantiifolia). Yellow skin.
Suitable climate for kumquat
– Plants from subtropical climates. They need a hot summer (25-35 º C).
– They do not tolerate drought or frost, although they tolerate the cold better than the orange. They remain dormant in winter, and grows very slowly in cold periods.
– They can grow in full sun or partial shade.
Kumquat required soil
– Type of soil: moist, sandy loam or clay.
– Reaction soil: soil pH between 6 to 6.5.
– Fertile soils rich in organic matter.
Kumquat watering
– The lack of water during summer reduces the formation of new shoots.
– In summer and late summer, it is important to water to increase flowering and fruit production.
Kumquat propagation
SEXUAL REPRODUCTION BY SEEDS
Sow the seeds in warm bed in spring (March-April).
Germination occurs during the next 46 weeks.
Repot the plant in individual pots when measuring at least 3cm.
Grow in the greenhouse for at least their first winter. Protect from frost.
Transplant with stake (50cm. depth) in the final place in late spring or early summer. Maintain a spacing of 56 meters between each tree so that each plant can have all the necessary nutrients from the soil.
They are very slow growing plants, so they are often reproduced by grafting on trifoliate orange (Poncirus trifoliata), or on citron (Citrus medica)


More information on kumquat.
This article was endorsed by
Julián Masats
- Technical agricultural engineer specialized in horticulture and gardening.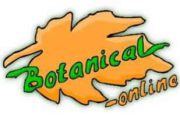 Written by
Editorial
Botanical-online team in charge of content writing