How to get rid of wrinkles
Phytotherapy. Herbal remedies for wrinkles
The primary role of phytotherapy in the treatment of wrinkles plants will provide:
Plants that improve the physical conditions that affect the poor condition of the skin. Under this heading we would have plants that are intended to improve some body organ or apparatus (For example, plants that improve liver condition, or blood circulation) and those plants that try to eliminate free radicals (Regenerative and antioxidant plants)
Emollient plants that provide components that help keep the skin more flexible and less dry, by adding more water and more fat on this body. They are a cheap alternative to commercial cosmetics containing collagen.
Plants that provide soothing relaxation of muscles and skin. (Tranquilizing plants)
Preparations with relaxing herbs to remove wrinkles
Passionflower (Passiflora caeurulea) Passionflower constitutes one of the best remedies against all type of nervous manifestations. It is very appropriate in those stressing situations when we are very nervous and excited, because of personal or work problems (stress, anxiety). Specially interesting when the situation doesn't allow us to sleep well and we suffer of insomnia. Most of these nervous disorders are reflected on the skin health, being the reason for many skin disorders, such as wrinkles.

Infusion of a couple of teaspoons of the dried plant in half a liter of water. Drink a couple of small cup a day
Maceration the desired quantity of dried plant with the same amount of alcohol for a week. Filter and take about 25 drops per day
View contraindications in the general study of the plant

Valerian (Valeriana officinalis) Another tranquilizing plant. (infusion for about 15 grams of the root of the plant that is left rsting on the water overnight)
Chamomile: (Matricaria chamomilla) In cases of nervousness, insomnia or depression it is interesting to take infusions from dry flowers (Infusion of a spoonful of dry flowers. A cup at night before going to sleep)
Nutritious herbs to remove wrinkles
With the following plants we are going to make creams that are going to be applied to the skin in order to moisturize it and provide it nutritive components to keep it smooth and healthy for longer.
We must take into account that those creams are very oily, so they should only be applied to dry skins. For oily skins, it is advised to use masks with plants that are not so greasy and never apply oil on them. That would mean an excess of fat on the skin.
Among all the possible plant treatments for wrinkles we can point out the following:
Cucumber masks to prevent or remove wrinkles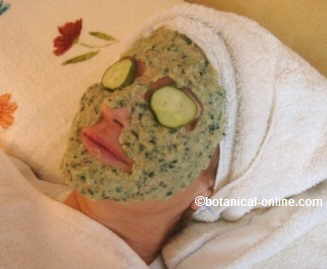 A good way to make a soothing cream after heavy sun exposure is to crush a couple of cucumbers in a blender and spread the mashed pulp in a cream on the red skin for half an hour or 45 minutes.
This treatment is very appropriate to relieve suffering sunburns, dermatitis or normal burns.. Cucumber slices applied on the skin for a few minutes help to remove wrinkles.
Carrot pulp to remove wrinkles
Carrot (Daucus carota) can be used externally to heal skin problems, such as eczema, wounds or sunburns.
It is very useful to alleviate the destructive action of ultraviolet rays, which is why it forms It is part of the composition of many sunscreens.
A mask of carrot pulp for half an hour also favors the smoothness of the skin. To carry out this preparation, clean, peel, cut, crush and crush carrots with the mixer. Apply the juice and pulp to the skin
Olive oil to remove wrinkles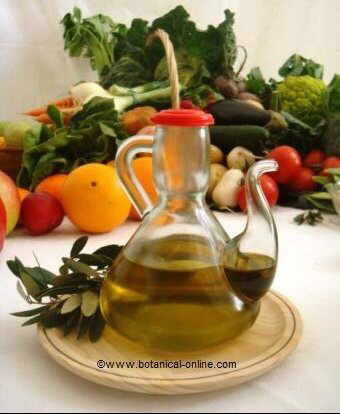 Olive oil is ideal to soften the skin and provide moisturization. It can be applied directly to the face in the form of massage or comes in combination with other plant for the production of facial creams for dry skin, including the following:
Samaritan Balm: It is a mixing of equal parts of olive oil, white wine and egg white. This must be beaten into a paste which is applied on the skin
Cream for crow's feet: Warm 3 tablespoons of olive oil in bain-marie, 1 teaspoon of beeswax and ½ teaspoon of cocoa butter. Cool and add two tablespoons of rosewater. Stir to form a thick paste that should be applied to the crow's feet.
Cream for dry skin: Mix 2 tablespoons of olive oil with two tablespoons of liquefied lanolin in bain-marie and apply it to the wrinkles.
Red grape seed oil for wrinkles
It is used in cosmetic industry for its high content in fatty acid and becase it is very rich in vitamin E and vitamin C which give it antioxidant properties very suitable for the care and preservation of the skin.
This determines its emergence as one of the important components in many preparations for beauty and skin or hair care (hand balms, lip creams, aftershave lotions, solar creams, etc.. With this oil we can alos perform massages to hydrate and preserve our skin.
When applied to the skin, it provides its emollient properties, that's to say, it softens and soothes it, regenerating, hydrating and repairing it. A little grape seed oil red applied to wrinkles that occur around the eyes or mouth, will help soften them and will be able to diminish its occurrence.
Avocado for face wrinkles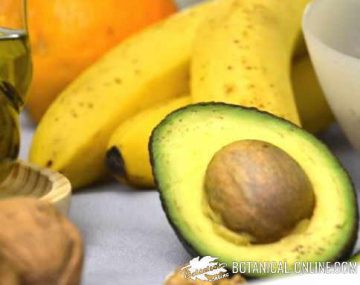 Avocado (Persea americana), used externally, for its richness in vitamins D and E,  stimulates collagen formation as well as saponins, so it is a good balm for the skin.
A good cheap remedy to maintain your face young and unwrinkled is to make a mask with avocado pulp and keep it before falling asleep for half an hour.
Because of its richness in vegetable fat, is ideal for the treatment of normal or dried skin, but it should not apply on oily skin.
Pineappple to remove wrinkles
Pineapple (Ananas comosum)  contains some components called AHA (alpha-hydroxy acids) a number of acids that are found between citric acid and glycol, which play a role in rejuvenating the skin. The action is due both either to its ability to stimulate collagen and hydrate the skin, or to remove skin dead cells.
They not only perform the function that a peeling mask exercises, but they also provide those substances necessary for a firm good hydrated skin.
A mask made with pineapple rind and pineapple pulp should be suitable for making a good mask which, applied to the skin, will remove wrinkles and keep skin firmer. Clean and rinse it well after 15 or 30 minutes application.


More information about wrinkles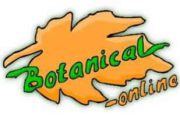 Written by
Editorial
Botanical-online team in charge of content writing