What is a Vulnerary and what principles of plants have these properties?
Definition of the term Vulnerary
It is known as a Vulnerary any remedy that favors healing of wounds, such as abscesses, cuts, burns, abrasions, cracks, ulcers, pimples, etc.
Etymologically, the scientific name "Vulnerary" comes from the Latin "Vulnus", which means "wound" and which refers to the traditional use of certain preparations to heal wounds.
Historical use of Vulneraries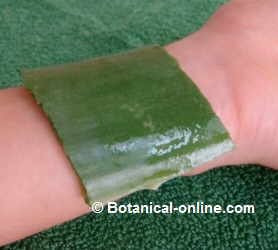 Vulnerary remedies have been used throughout history in most civilizations. For example, in America coneflowers or Echinacea species have been widely used to heal wounds, especially burns.
Woundwort is a common herb in many areas of Europe and North Africa. Its name clearly indicates that it has traditionally been used for the same purpose.
Other plants commonly used as vulneraries have been aloe vera, horsetail, marshmallow, plantain, chamomile, acanthus, etc.
What active principles do Vulneraries contain?
Vulnerary remedies are rich in components that help heal sores or wounds, by favoring cell regeneration and prevent infections or large scars from forming.
These components may have an astringent (dry) and / or emollient (softens and deflates) action. Vulneraries also exert a hemostatic function on the area where they are applied, that is, they help stop bleeding. The antiseptic function of these components, which prevents the wounds from becoming infected, should also not be forgotten.
Other principles that help to perform additional functions as vulneraries are:
Tannins: Tannins play a healing role by accelerating wound healing and hemostatic, by stopping bleeding. Healing occurs due to the formation of scabs by binding proteins to tannins and creating a "dry" environment that prevents the growth of bacteria. By constricting blood vessels, they help the blood clotting and therefore help heal wounds.
Anthocyanins: Because of their antiviral and hemostatic properties, they can play a positive role in preventing infections and stopping bleeding.
Mucilages: They are a type of fiber. Used externally, mucilages have emollient properties, that is, they hydrate and protect the skin. For this reason they can be used to alleviate many diseases of this organ.
Essential oils and other antiseptic principles: They act at a natural antibiotic level and can also stimulate wound healing.
How are vulnerary remedies used?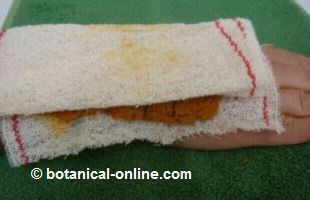 Vulnerary remedies are used in external use, normally applied topically, on the skin, in the form of poultices, compresses or plasters, or in the form of mouthwashes or gargles, which are then spit out, in the case of gingivitis or wounds in mouth.
Examples of emollient plants
Among the components that may be considered vulneraries we have the following:
Mucilage: Very abundant in hollyhocks, linseed, plantain, acanthus, ispaghula, chia, carob beans, etc.
Berberine: Powerful natural antibiotic present in the roots of many Chinese medicine plants, barberry and goldenseal.

Photo of dried barberry root. Berberine-rich roots are usually yellow in color

Caffeic acid: In yarrow, arnica, oatmeal, cabbage, lemon, grapefruit or orange, cucumber, carrot, lettuce, barley, etc.
Ascorbic acid or vitamin C: It is contained in such prominent vulnerary plants as yarrow, garlic, aloe vera, green tea, walnut, horehound, avocado, canine rose, etc.
Chlorogenic acid: With an antioxidant power equal to vitamin C. We find it in coffee, calendula, arnica, ivy, peppers, flax, apple, peppermint, rosemary, sage, potato, seal gold, blueberry, ginger, vine, blackberry, hop, etc.
Chlorophyll: from cabbages, cauliflower, carrots, tomatoes, fucus, St. John's wort, apples, bananas, purslane, etc.
Bromelain from pineapple.
Papain from papaya.
Echinacin from echinacea.
Other examples of vulnerary plants
Sucrose from bananas, oats, wheat, chestnuts, pumpkins, carrots, gentians, alfalfa, rice, ginseng, licorice, etc.
Zinc from onions, garlic, aloe vera, okra, cabbage, Brussels sprouts, Chinese cabbage, chestnut, citrus, almonds, apricots, plums, peaches, parsley, anise, celery, etc.
Chamazulene from Roman chamomile, absinthe, yarrow or Scots pine.


More information on plants to heal wounds
This article was endorsed by
Vicente Martínez Centelles
- Founder of the web and director. Teacher of natural sciences, expert in plants, natural remedies and botanical photography.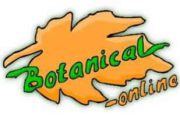 Written by
Editorial
Botanical-online team in charge of content writing