What is an acanthus and what is it used for?
Characteristics of acanthus (Acanthus mollis L)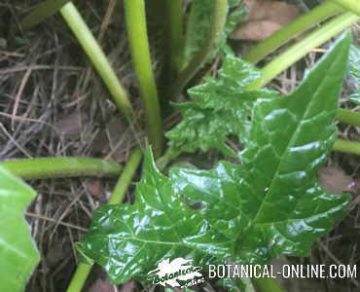 Acanthus or oyster plant (Acanthus mollis L.) is a beautiful ornamental plant, widely used in gardening and also in architectural decoration, due to its large size, its flowers, showy and original, its robust appearance and the elegant and voluminous bearing of all its leaves.
It is a spectacular plant that does not go unnoticed and that fills any corner with green. Its flowers are just as striking as its leaves, both for the color and for their elegant aesthetics.
Acanthus description
Acanthus (Acanthus mollis L.) belongs to the Acanthaceae family. It is an annual herbaceous plant with large leaves, whose petiole starts practically from soil level. The acanthus leaves are shiny and smooth, dark green, sometimes blackish, full of a mucilaginous juice.
Its root is persistent and therefore requires deep soils. The corner of its leaves starts from the same basal axis, and appears from the end of winter. Meanwhile, its root has been vegetating and waiting for the end of the cold to be reborn.
How big is an acanthus?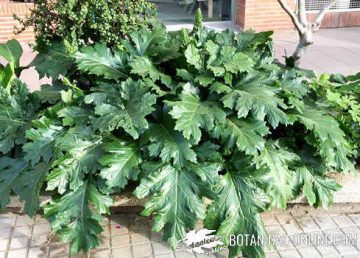 In January-February, and until the moment of its flowering, acanthus takes leaves that cover the entire physical space around it. A single plant can occupy an area with a diameter of 1.5 m. or more, on well-fertilized soils. In fact, its giant leaves can reach an average length of 1 m., sometimes reaching 1.5 m. They are extremely cut out.
How is the acanthus flowering?
Starting in the month of May, in spring, the plant continues to maintain the splendor of its leaves and also throws a central spike, called scape, which can exceed a meter in height, with its beautiful and showy flowers.
This single steep and straight floral stem is completely round, and along the upper half of that stem. The flowers are formed, some arranged on top of the other but all separated and attached to the trunk, without a peduncle that supports them. They are emerging from the armpit of a spiny floral leaf on the edge.
Sea dock flowers
The shape of the flower is elongated. It can measure between 3 and 5 cm. It has a tubulous appearance, because of to its green calyx, segmented into two very deep lips, which reach the very base of the flower, and each lip is bilobed.
The upper lip has a curved shape, simulating like a visor trying to protect the corolla, which is formed by a single white, trilobed petal and furrowed by numerous and tiny dark maroon veins. Inside it houses 4 stamens, two short and two longer. They do not give off any aroma.
Acanthus seeds
At the end of summer the fruits appear, capsules that contain between 2 and 4 black seeds.
How is acanthus in winter?
In autumn, the vegetative part of the plant, leaves and stems, disappears externally, but its root persists underground, waiting until the end of winter to sprout again.
Acanthus distribution and habitat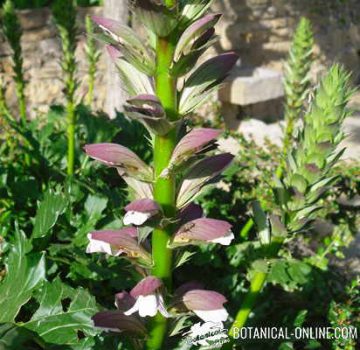 Acanthus or oyster plant is a very widespread plant in the Mediterranean area, due to its easy adaptation to the climate and resistant to benign cold. It is not a native plant, but has been naturalized since ancient times and basically for ornamental use. This is confirmed by its distribution, that as a wild plant, we find it basically in areas close to the coast. Wherever the climate allowed its rapid reproduction and expansion, it has also made it possible for it to escape from gardens and parks, being able to colonize large sectors of the mountains and valleys near large cities and other human habitats.
In fact, we can find this plant as a sub-spontaneous plant in places close to old houses, both inside the garden and outside, on the walls, on the edge of rural roads, orchards, ruins, rubbish heaps, castles… and any other terrain near inhabited places that is minimally humid, cool and shady.
It is a plant that grows very well in the shade of riverside forests. It does not require much sun, although this does not bother it, but it prefers cool places. We find it from latitudes at the foot of the coast up to 1000 m. altitude.
Nowadays, acanthus is a wild plant that escaped gardens centuries ago, but it is also a decorative plant widely used to beautify gardens and public parks in most cities.
Acanthus composition
Anthraquinones
Flavonoids
Phenols
Mucilages
Used parts of the acanthus
The leaves are mainly used, crushed or scalded, as vulnerable, in external use.


More information on acanthus an other plants
This article was endorsed by
Elisenda Carballido
- Dietitian nutritionist. Postgraduate in Phytotherapy and master in Nutrition and Metabolism.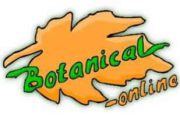 Written by
Editorial
Botanical-online team in charge of content writing