EDIBLE PROPERTIES OF CHAYOTE
Chayote is a very suitable vegetable for people with weight loss problems
Chayotes contain much water and very few calories. Its potassium content is very high. This makes it a very suitable food to control the level of fluids in the body. Potassium helps to remove excess of water retained in our body, promoting diuresis.
People with fluid retention problems or those who have a tendency to obesity should include this vegetable as a staple food in their meals, especially if they are on a low-fat diet.
Chayotes are similar to courgettes
It has been said that chayotes have similar properties to courgettes, and indeed the content of many components is similar (see table at the bottom of this page). Chayote contains less potassium, less sodium and has a similar proportion of water and calories.
On the other hand, it contains a higher percentage of carbohydrates, thus it provides a feeling of stomach fullness longer than courgettes.
To put it another way, it "keeps us full without fattening us." This provided that we eat them boiled. If we fry them, even being delicious, their calorie level increases, something which is not very suitable for those with overweight or for people who want to lose weight.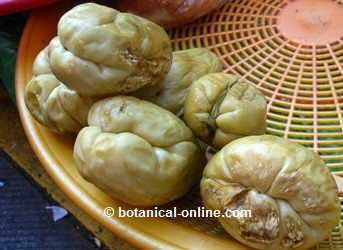 Boiled chayotes, ready to be used
Chayotes are good to cleanse your body
The draining capacity offered by this vegetable is not only interesting for the control of body weight. By increasing urination, your body expels, along with the urine, a lot of toxins.
As a result, chayotes are also well suited in cleansing diets, just before the season changes to regenerate one's body or when this type of drainage helps in the treatment of metabolic abnormalities (rheumatoid arthritis, osteoarthritis, gout, acne, hypertension, etc)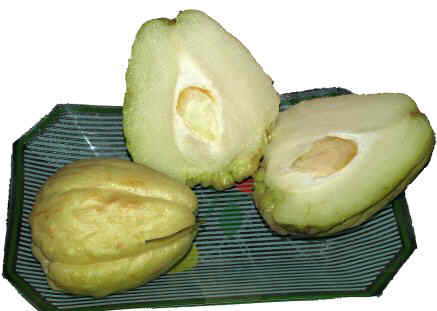 Photo of chayotes. One is cut to show the seed and the flesh surrounding it.
MEDICINAL PROPERTIES OF CHAYOTE
Kidney problems: The native Indians ate the fruit when they were having trouble removing water from the body and when they wanted to solve problems related to the urinary tract, both in cases of urinary tract infections, as in other kidney and bladder problems. (Kidney stones, gallstones, kidney failure, nephritis, cystitis, etc. (Infusion of fruits. Take a couple of glasses a day)
Circulatory problems: The leaves of this plant can be used to make herbal preparations to fight arteriosclerosis and hypertension. (Infusion of dried leaves)
Respiratory diseases: The same infusion is used to treat bronchitis and colds.
Skin blemishes: The juice of the plant, applied externally, it was believed that was used for bleaching freckles or skin blemishes.


More information on chayote.
This article was endorsed by
Elisenda Carballido
- Dietitian nutritionist. Postgraduate in Phytotherapy and master in Nutrition and Metabolism.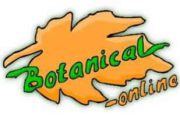 Written by
Editorial
Botanical-online team in charge of content writing