ALCOHOL ADDICTION
What is a binge?
Acute alcohol consumption produces a state in the body which is commonly defined as a "binge" or drunkenness. The major body organs are involved in this, including the brain, that is intoxicated by alcohol. Hence, the drunken person shows mental dullness and lack of ability to stand.
The stomach is attacked and tends to throw out what has been ingested; vomiting is one of the main signs of drunkenness. There is a decrease in heart rate and a cooling of the inner temperature, while the outside temperature rises.
If alcohol is drunk in excessive amounts, it can even produce ethyl coma.
What is alcoholism?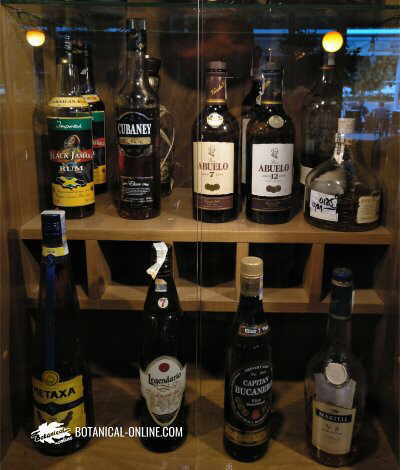 Exhibition of alcoholic beverages in a restaurant
The above situation can not be considered alcoholism. Although alcoholics are drunk, there are non-alcoholic people who have experienced acute consumption of alcohol. Frequent consumption of alcohol leads to a way of addiction known as alcoholism.
The alcoholic feels the need to drink because he or she has developed the phenomenon of addiction to alcohol.
An alcoholic person is dependent on drinking alcoholic drinks and feels, therefore, that the meaning of his whole life revolves around it.
When does a person become alcoholic?
Alcoholism is produced as the result of drinking too much during a period of time, whose duration will depend on the nature of the individual. The process of creating dependency, regardless of its duration, is the same:
At first there is a high tolerance to alcohol in the drinker, who appears to have an infinite capacity to metabolize it without affecting the body.

In time, the need to drink appears more often as a result of the process of dependence.

The drinker begins to give more and more importance to the drink (to the point that his whole life revolves around it).

There comes a time when this person cannot do without alcohol and at the same time, the tolerance level decreases dramatically and the alcoholic becomes drunk with the ingestion of small amounts of alcohol.
What does happen when an alcoholic person does not drink?
The alcoholic person needs to drink constantly.
When they can not drink, they experience withdrawal symptoms. In this process, their body suffers from a number of adverse physical conditions:
Their pulse quickens

They begin to sweat a lot

They feel restless

They may suffer from tremors

Vomiting

Lack of appetite.

Possible hallucinations
Can alcoholic people leave alcoholism without help?
Alcoholic people can not abandon the drug at once; they need a medical and psychological treatment. Otherwise they may experience a medical condition known as "Delirium tremens", which is the most serious drug withdrawal. In this process, which usually lasts three to six days, the patient experiences great physical hallucinations and seizures which can leave him or her with virtually no forces or even lead to death.
Any chronic alcoholic patients presenting this symptom must be hospitalized. Oddly alcohol, being a legal drug, shows the most dangerous withdrawal symptoms, superior to other outlawed drugs like heroin.
Whom does alcoholism affect to?
Alcoholism affects male population more than female. There are five men for every woman who expresses this addiction.
It is a type of addiction that is increasingly on the rise throughout the world and it has a very significant progression among young people.


More information on alcoholism.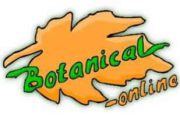 Written by
Editorial
Botanical-online team in charge of content writing