Herbal remedies for alcoholism
NATURAL PLANT TREATMENT OF ALCOHOLISM
Phytotherapy: Plants that help to quit drinking
The primary role of phytotherapy in the treatment of alcoholism is to use those plants which purpose is:
Hepatoprotective plants, which protect the liver against alcohol aggression.
Tranquilizer plants that reduce the anxiety of alcoholics, relax your mind and let you sleep better.
Plant remedies for alcoholism treatment
Of all the useful plants we could mention the following: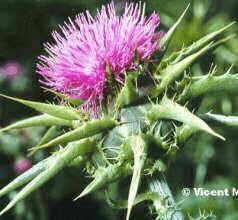 Photo of milk thistle
Milk thistle (Silybum marianum) Milk thistle, by the presence in the seeds of a component called silymarin, is a remedy for the treatment of liver diseases, among which we might mention hepatitis, liver failure and cirrhosis produced by excess of alcohol.(1 ml of tincture three times daily) (Infusion of a spoonful of crushed fruit per cup of water for one quarter of an hour. Take three cups a day for 1 or 2 months) (There are silymarin supplements that can be taken in accordance the conditions of the prospectus)
Green tea (Camellia sinensis) Protects the liver and exerts an antiviral action on the liver. Its antioxidant properties may protect the degeneration of the liver and help prevent liver cancer or cirrhosis. (Infusion of a spoonful of dried plant per cup of water. Take 3 glasses per day)

Photo of dandelion
Dandelion (Taraxacum officinale) is a good stimulant for liver and biliary function and is very useful in cases of hepatitis. Besides being one of the best diuretics, it increases urine output and cleanses the body of toxins by helping the liver to perform its function without having to working so hard.(Decoction of 100 g of roots in pints of water. Take three cups a day) is a very bitter infusion (In fact this plant is also known as "amargon" in Spanish, which means "really bitter"), so it can be combined with previous or other plants such as mint, fennel or boldo.
Evening primrose (Oenothera biennis) is particularly useful in the treatment of binge drinking, especially in regard to the negative symptoms that produce a hangover the next day. It also seems that it exerts a positive role in alleviating the negative effects of alcohol withdrawal syndrome. On the other hand, it has been shown that its use protects the liver against the negative effects of alcohol

Photo of licorice

Licorice (Glycyrrhiza glabra) has been shown as the ingestion of glycyrrhizin products with the licorice exerts a protective function of the liver, releasing those toxic substances that are harmful, protecting and revitalizing the cells. (3 tablets a day of licorice root) (see full study for toxicity of the plant)
Wormwood(Artemisia absinthium): the positive values of wormwood for inflammation of the gallbladder and to treat jaundice have been tested. It also lso suitable for helping the liver in cases of liver failure and recovery of patients with hepatitis caused by ingestion of chemicals.(Take wormwood capsules according to the prospectus) Do not take if pregnant, nursing, or suffering from gastritis or ulcer. Do not take higher doses than recommended nor for longer periods.

Photo of valerian

Valerian (Valeriana officinalis): it helps to reduce anxiety and is a sleep disorders remedy.
Ginger (Zingiber officinale): with antioxidant properties, it stimulates bile and protects the liver by preventing the development of cancerous tumors. Add ginger to foods.


More information on alcoholism.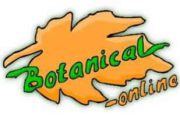 Written by
Editorial
Botanical-online team in charge of content writing