Food for celiac disease
SUITABLE FOOD FOR CELIAC DISEASE
What should people with gluten intolerance eat?
Proper diet in celiac disease is crucial to ensure that the patient can lead a "normal life", getting his/her intestinal health back.
It should be borne in mind that this diet must be constant and strict so that the person affected by gluten intolerance must follow it over a lifetime.
Constant monitoring of food has to be present to be sure it does not contain any gluten.
UNSUITABLE FOOD FOR CELIAC DISEASE
Foods that contain gluten
Among the foods that contain gluten we have the following:
Foods that must be avoided
Foods that can contain gluten
They can only be eaten if the label specifies that are gluten-free
Industrial condiments: Ketchup, preparations for soup, salads and sauces in general.
Prepared or canned vegetables: bread coated vegetables, vegetables with sauce, pasta, vegetable spring rolls, etc.
Prepared and packed meat: canned, marinated or prepared meats, croquettes and meat pies, spring rolls, etc.
Cold or prepared minced meat: Salami, sausages, sausages, frankfurters, hamburgers, croquettes, pies, etc.
Processed cheese.
Industrial sweets: ice creams, caramels, toffees, jellies, chocolates
ADEQUATE FOOD FOR CELIAC DISEASE
Foods that do not contain gluten
Vegetal foods: Generally all the vegetal foods, except the cereals mentioned in the previous section are considered suitable.Natural vegetal foodsare recommended, due to their greater wealth in vitamins and minerals and because we know for sure gluten has not been used in their preparation.This implies that the people with celiac disease can eat other cereals which content in gluten is low, like rice, or maize. Derivatives of these can also be eaten, such as:

Quinoa is a pseudocereal, very useful for celiac. In the photo quinoa with onion and raisins recipe.
Preparations for breakfast made with corn or rice (rice tarts, rice or corn cereal, bread, rice, etc.)
Cookies, cakes and desserts made with glutenfree flours.
Soups, porridges, cakes or desserts made with tapioca starch which is obtained from cassava. A good way to get thicker soup is to use corn, soy or rice flour.
Soups, porridges, cakes or desserts made with cornstarch (a product made with flour or corn starch)
Soups, porridges, cakes or desserts made with flour from rice.
Homemade jams, jams or jellies made at home. Chocolate, not a substitute. Sugar. Homemade ice cream with the specification "gluten free" on the label.
Edible fats: vegetal oils (olive, sunflower oil, soybean, etc.), butter, margarine, butter of peanut, etc.
Not fermented spirits from cereals: wine, cava, champagne, whiskey, cognac, etc.
Sparkling beverages.
Infusions: Coffee, tea or other infusions or decoctions of medicinal plants.
Abundant consumption of the following food is especially indicated
Any type of fruit, or fruit juice.
Any type of vegetables.
Any type of legumes.
Any type of tuber.
Dried fruit without processing, although the fried ones are also suitable. The sunroasted nuts may contain gluten.
Algae as agar agar .
Non vegetarian people can also resort to animal foods
All animals, fresh or frozen foods, are appropriate:
Fresh meat, including offal, bacon, ham, cured ham and dried beef, minced or chopped natural beef with no preparation.
Fresh or frozen fish, shellfish, mollusks. Fish, fresh or canned in oil.
Milk and dairy products, cheese, cheese, yogurt, etc.
Eggs
Some advice for people with celiac disease
Check often the composition of food and packaged products to avoid those that can be harmful.
Make a list of glutenfree food. For this you can ask the food manufacturers.
Contact with groups of people affected by that disease or disease associations for support and aid.
Seek the help of a nutritionist to provide the appropriate menus and adequate food available in the market.


More information on celiac disease and its natural treatment.
This article was endorsed by
Elisenda Carballido
- Dietitian nutritionist. Postgraduate in Phytotherapy and master in Nutrition and Metabolism.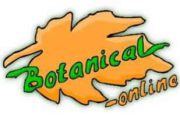 Written by
Editorial
Botanical-online team in charge of content writing