This article was endorsed by
Julián Masats
- Technical agricultural engineer specialized in horticulture and gardening.
How to grow resin spurge (Euphorbia resinifera)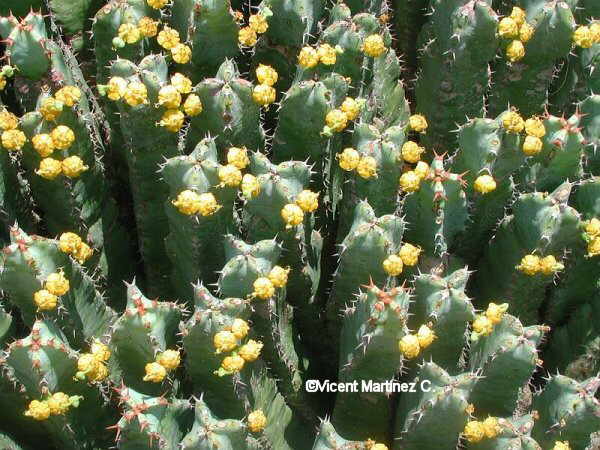 | | |
| --- | --- |
| | Cactaceous columnar shrub up to 1,5 m. Erect quadrangular stems with coupled brown thorns, which contain a latex, denominated euphorbium, named after the Greek Physician Euforbus, that is extremely irritating in contact with the skin. Apart from using it as poison for the arrows, is has previously been used as purgative and emetic, as well for as the treatment of abscesses or fistulas, but, given its toxicity, its use it home -made products has been left although it enters in the composition of products in the cosmetic and pharmaceutical industry and it continues being used in some places, as Egypt, in external use to combat the apoplexy. It blooms in spring and summer. Native from Morocco. |
| | Water it moderately during hot season, scarcely during the rest of the year. With cold temperatures it would be better not to water it at all. |
| | For decoration of sandy flowerbeds in sunny spots and very warm climate. |
| | In full sun. Quite resistant to cold temperature, it tolerates until -5 or -6ºC, although it doesn't support continuous freezing. |
| | Propagate from cuttings. When doing it it should be kept in mind avoiding the contact with the yellow color juices, odorless, but very irritating. We should allow the cut to dry during 10 days before planting. |
| | Sandy soil with a good drainage. |
Other species of "Euphorbia"
Euphorbia aaron-rossii ——————— Marble Canyon spurge
Euphorbia antisyphilitica ——————-………………
Euphorbia bicolor —————————- Snow on the prairie
Euphorbia bifurcata————————— Forked spurge
Euphorbia chamaesula ——————–— Mountain spurge
Euphorbia crenulata ————————- Chinese caps
Euphorbia cyparissias ———————— Cypress spurge
Euphorbia dendroides ————————- Tree spurge
Euphorbia exigua —————————– Dwarf spurge
Euphorbia falcata —————————- Sickle spurge
Euphorbia helioscopia ———————– Madwoman's milk
Euphorbia lathyris —————————- Moleplant
Euphorbia milii ——————————– Christplant
Euphorbia myrsinites ————————–Myrtle spurge
Euphorbia paralias —————————- Sea spurge
Euphorbia pulcherrima ———————- Poinsettia
Euphorbia segetalis ————————– Grainfield spurge
Euphorbia texana —————————– Texas spurge
Euphorbia wrightii —————————- Wright's spurge

More information about plants cultivation.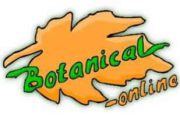 Written by
Editorial
Botanical-online team in charge of content writing