How to change crops to increase production and avoid plagues
What is crop rotation?
Crop rotation is a plant growing technique which consists on not growing the same crops in the same place. This type of technique is very common, for example, for cereals and legumes.
It is also applied to plants that have deep roots and others that have superficial ones or for plants that require a different fertilizer.
Crop rotation has been used forever as a traditional method to avoid spoiling the soil and to prevent pests or plant diseases.
Advantages of crop rotation
With the emergence of spraying with chemicals, the use of chemical fertilizers and the use of agricultural techniques, plant cultivation was achieved for many years without crop rotation. However, the growing practice of organic farming, which is attempted without using insecticides or pesticides, advocates using increasingly abundant natural fertilizers, has once again put in place the benefits of crop rotation.
Crop rotation can be accomplished not only between different food groups but also between related groups. Crop rotation means that the vegetables should not stand forever in the same places.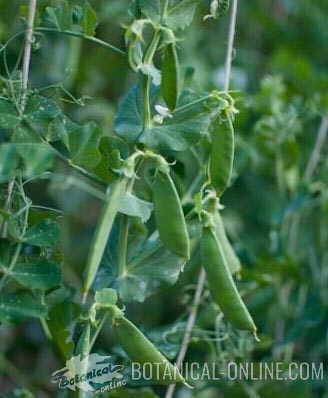 Legumes provide nitrogen to the soil
Crop rotation implies the following advantages:
Avoid diseases: It has been shown that, if certain crops are planted in the same place, this usually promotes the emergence of diseases. For example, if vegetables from the cabbage family are planted in the same place one crop after another, after a little time, they develop abundant pests that affect these plants.
On the contrary, if these crops are alternated with other plants such as peas, spinach or carrots, these diseases are much more controlled and it is not necessary to use pesticides.
Add minerals to the soil: Crop rotation also controls the level of minerals in the soil, maintaining a fairly high level so you do not have to add extra doses. For example, cultivation of legumes (beans, lentils, chickpeas, peanuts, soy, etc) enrich the soil because of their fix nitrogen from the atmosphere.
Legumes have nodules on their roots where leguminosarum Rhizobium bacteria develop. They are nitrifying bacteria, since they are responsible for fixing nitrogen. Part of this nitrogen fixes in the soil, enriching it.

When planting vegetables, after legumes or in combination with them, they take advantage of the surplus that remains in the soil. Crop rotation is to learn techniques to combine the right crops in a suitable manner
Less weeds growing: If proper crop rotations, soil can be kept constantly busy, which determines a lower growth of weeds. For example, potatoes, produce as much branching that it almost covers all the soil.
How to rotate the vegetables properly
Before planning the rotation of vegetables we have to divide these plants into three different groups, as shown in the table below:


Vegetables that are well suited to rotations. The arrow indicates the order and direction of rotation


Vegetables that require special treatment
Types of vegetables

Legumes

(onions)

Root vegetables, tubers and solanaceae

(Potato family)

Pea

Bean

Bean

Scarlet runner

Lima bean

Chickpea

Soybean

Onion bulb

Spring Onion

Chive

Chive

Shallot

Garlic

Leek

Shallot

Tomato

Eggplant

Pepper

Solano

Potato

Carrot

Parsnip

Salsify

Colocasia

Jerusalem artichoke

Rutabaga

Beet

Sweet potato

Celery

Celeriac

Parsley

Fennel

Cruciferae (Cabbage family)

Cauliflower

Cabbage

Brussels Sprouts

China cabbage

Kale

Broccoli

Chinese Broccoli

Calabrian

Radish

Turnip

Kohlrabi

Rape

Kohlrabi

Pak choi

Mizuna greens

Cucumber

Pumpkin

Zucchini

Squash

Melon

Watermelon

Perennial vegetables

Chicory

Artichoke

Thistle

Rhubarb

Wallet

Perennial buckwheat variety

Perennial Lettuce

Dandelion

Watercress

Perennial cauliflower

Sweet lechuguilla

Asparagus

Jerusalem artichokes

Lettuce

Endive

Quenopodiaceae

Chard

Spinach
Advice to rotate the vegetables properly
When planting vegetables some very basic rules should be taken into account:
It is advisable to plant beans before planting another crop.
The crops best suited to a crop rotation are those who have very different nutritional requirements. For example, if we have planted a crop that requires many nutrients to the point of exhausting the soil, such as eggplants, cabbages, potatoes or spinach, it is best to plant another type of plant that enriches the soil, such as legumes
Do not plant one type of vegetable of the same group for over two years in a row. If a group of vegetables is planted for longer, many diseases often appear. Once you have abandoned its cultivation, you should rest the ground for this type of plants a minimum of three years.
Deeprooted plants should be replaced by shallow-rooted plants and shallow-rooted plants should be replaced with deeprooted plants.
Plants that require much manure should be replaced with plants that require less.
The plants that cover the ground, like potatoes, should be planted before those that have a more open and upright growing, like onions, to control the growth of weeds.
Salad plants will alternate between other crops or in clumps with other perennial plants.
Perennial vegetables should not be rotated. It is best to include them in their own clumps.
Crop rotation calendar
The following table shows an example of crop rotation for a period of 10 years.
First period of 5 years

1st year

Winter

Spring – Summer

Summer – Fall

Spinach

Tomatoes

Escarole or Cabbage

2nd year

Winter

Spring – Summer

Summer – Fall

Escarole or Cabbage

Peas or Beans

cauliflower

3rd year

Winter

Summer – Fall

Summer – Fall

Lettuce

Artichokes

4th year

Winter

Summer – Fall

Spring – Summer – Fall

Artichokes

1 yearLettuce

Artichokes

Artichokes

5th year

Winter – Spring – Summer

Summer – Fall

Artichokes

Spinach

Second period of 5 years

1st year

Winter – Spring – Summer

Summer – Fall

Tomatoes

Celery

2nd year

Winter

Spring – Summer

Summer – Fall

Fall

Celery

Melon

Cauliflowers

Onions

3rd year

Winter-Spring

Spring – Summer – Fall

Fall

Onions

Sweet potatoes

Peas

4th year

Winter – Spring – Summer

Summer – Fall

Peas

Strawberries

5th year

Winter – Spring – Summer

Summer – Fall

Strawberries

Lettuce


More information on vegetable growing
This article was endorsed by
Julián Masats
- Technical agricultural engineer specialized in horticulture and gardening.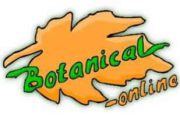 Written by
Editorial
Botanical-online team in charge of content writing