This article was endorsed by
Julián Masats
- Technical agricultural engineer specialized in horticulture and gardening.
Lily family treats
The Lily family – Liliaceae – is formed by almost 4000 species in more than 280 genera and it is mainly constituted by grasses having bulbs, rhizomes or tubers, specially useful in the places where these plants are more abundant for its regeneration capacity in front of adverse situations, as the fire or the drought. Lianas also exists (Smilax apera) or trees (Dracanea draco). They can be in any part of the planet except in the Arctic zone.
Many are plants with very showy flowers, as a consequence to a long adaptation to pollinators mainly bees and birds, reason why they are fundamentally used in gardening (tulips, narcissus, lilies, hyacinths or amarillys) The aloaceae, apart from being known like gardening plants, are used for the elaboration of medicinal products and cosmetics.. Other, as the garlic, (Allium sativum), the onion (Allium cepa), the leek (Allium porrum) and the eatable asparagus (Asparagus officinalis, Asparagus acutifolius) are used like alimentary plants besides being medicinal. Many of them elaborate alkaloids and other toxic components, as the veratramine of the Veratrum album or the convallatoxine of the lily of the valley (Convallaria majalis), one of the strongest cardiotonic products of the vegetable world.
Agavaceae, with more than 100 species, have a lot of importance especially inside the industrial world, specially Fucraea gender since plant fibers are extracted from this plant, as the Mauritanic hemp that is extracted form the Furcraea foetida. Some liquors are extracted from others, as the Mexican pulque, whereof mescal is distilled.
With the resin of the Dracanea draco, from Canarias, varnishes and medicinal products are elaborated.
Leaves (1): Simple, very varied. Generally parallel- veined, alternately placed at the base of the plant, although species with opposite or whorled leaves along the stem can be found. Some species show spine-reduced leaves as in asparagus (Asparagus officinalis) or other, which although may resemble real leaves, in fact they are true cladodes asin butcher's broom (Ruscus aculeatus) The leaves of Aloe family members offer succulence and end in spines.

Stem(2): Underground, rhizomatous, bulbous. Aerial erect stem, carrying at the flowers at the end, although sometimes they are very short, so inflorescences remain at ground level, as in the case of Crocus o Colchicum. Some vines can be found, as in the case of prickly ivy, (Smilax aspera). More rarely ligneous trunks. (Dracanea, Nolina or Yucca)

Tulipa gesneriana

Flowers:

Actinomorphic (two places of symmetry- radially symmetrical), not so frequently zygomorphic (a single plane of symmetry – bilateral simetry) placed in diferent kind of infloresces (spikes, racemes, panicles or umbels)

Perianth (3): 6 pieces, generally coloured of petaloid resemblance, which cn be free or joined in a tube.

Androecium (4): 6 stamens, only 3 in Iridaceae.

Gynoecium: 3 carpels, generally united.

Style (5): 3 stigmas.

Ovary: Superior

Lilium speciosum

Fruit (4): capsule o berry
Genera
The most important genera are the following:
ALLIUM

ANDROCYMBIUM

ANTHERICUM

APHYLLANTES

BRIMEURA

BULBOCODIUM

COLCHICUM

DIPCADI

ERYTHRONIUM

GAGEA

HYACINTHOIDES

LILIUM

MAIANTHEMUM

MERENDERA

MUSCARI

NARTHECIUM

NOTHOSCORDUM

ORNITHOGALUM

PARADISEA

SCILLA

SIMETHIS

SMILAX

STREPTOPUS

TOFIELDIA

URGINEA

More information on plants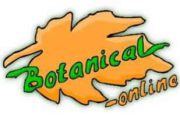 Written by
Editorial
Botanical-online team in charge of content writing